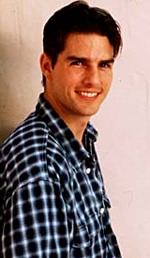 biography

(Source : www.askmen.com)

Thomas Cruise Mapother IV was born on the 3rd of July, 1962 (eerily similar to his film Born on the 4th of July), in Syracuse, New York. He was the only boy of four children. Since his father was an electrical engineer, he must have inherited his love for acting from his mother, who was a teacher.

One of the reasons why he is such a well-grounded human being is because of his difficult upbringing. His family had to get by with little money after his parents divorced when he was only 12.

In his search of fame, Cruise attended drama classes and auditioned for various TV commercials. His efforts were unsuccessful, but they led to his landing a small role in the 1980 movie Endless Love.

His first major role in Taps originally consisted of one line, but the director was so taken with his performance that he decided to offer him the third biggest role in the movie. Cruise was afraid of the challenge associated with such a role, but later accepted it, prepared for such a challenge.

He was very alluring and enthusiastic in his teen roles during the early 80's, but he quickly moved on to more adult roles and movie star status. By the early 90's, he moved up the ranks to become one of the most respected and well-paid superstars of his generation. Basically, any movie that featured Cruise was a box-office hit.

His acting career really began because he injured his knee in high school and was forced to quit the amateur wrestling team. He took on the role of Nathan Detroit in the high school production of Guys and Dolls. He was so infatuated with acting in high school that he dropped out during his senior year and went on to pursue his dream.

He arrived in LA in 81 and met Paula Wagner, an agent at Creative Artists Agency. After his primitive roles in Endless Love and Taps, he landed the starring role in Losin' It.

He was cast in 1983 in The Outsiders, a Francis Ford Coppola production. He starred alongside a talented young cast that included hotshots such as Matt Dillon, Patrick Swayze, Rob Lowe, C. Thomas Howell, and Ralph Macchio. This role became a stepping stone for the rest of his career, especially for his role in Risky Business that same year.

His popularity took a beating in movies like All the Right Moves in 1983, followed by Legend in 1985. Cruise's career began to solidify during his signature hit of the 1980s, Top Gun.

Another big success was Cruise's role in The Color of Money, alongside Paul Newman in 1986. This Martin Scorsese production moved his professional image from the boy-next-door to a more confident and cocky young man with an attitude. This was later portrayed in Cocktail (1988) and Days of Thunder (1990).

He proved his dramatic talents in the 1988 drama Rain Man, where he co-starred with Oscar-winner Dustin Hoffman. Oliver Stone's Born on the Fourth of July (1989) earned him a Best Actor Oscar nomination for his hard-hitting portrayal of anti-war activist Ron Kovic.

Cruise fell short for his role in Far and Away (1992) with co-star Nicole Kidman, who he later married in 1990 after sharing the screen once again in Days of Thunder.

His commercial comeback began with movies like A Few Good Men (1992), where he successfully confronted the legendary Jack Nicholson. He played a lawyer once again in the thriller The Firm (1993). Both of these movies provided great box-office returns.

Striving to take on even bigger roles (and paychecks), he starred in Interview With The Vampire (1994), alongside Brad Pitt; and Mission: Impossible (1996), based on a 1960's TV show, which had a huge budget of approximately $67 million, and was long-awaited by fans.

Now a producer and actor, Cruise's latest work includes Jerry Maguire, with the pouty-lipped Renee Zellweger, Eyes Wide Shut, Magnolia, and the Summer 2000 mega blockbuster, Mission: Impossible 2.

Cruise and his wife of 10 years, Nicole Kidman, filed for divorce in February 2001.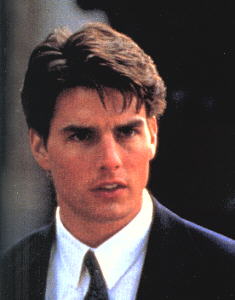 BIOGRAPHY

(Source : http://mrshowbiz.go.com)

Occupation: Actor, Director, Producer
Real Name: Thomas Cruise Mapother IV
Date of Birth: July 3, 1962
Place of Birth: Syracuse, N.Y., USA
Sign: Cancer
Relations: Reported companion: Penlope Cruz (actress); ex-wife: Nicole Kidman (actress); ex-wife: Mimi Rogers (actress); kids: Isabella, Connor Anthony (both adopted); father: Thomas Cruise Mapother III (electrical engineer; deceased); mother: Mary Lee Mapother; siblings: Lee Anne Mapother (publicist), Marian Mapother (teacher), Cass Mapother (restaurateur)
Education: High school

TOM CRUISE'S career provides a phenomenal example of defying the odds by dint of sheer determination. For starters, there was that "Brat Pack" stigma to sidestep. Though never officially a member of that once-promising crop of film stars Judd Nelson, Emilio Estevez, Molly Ringwald, Ally Sheedy, Rob Lowe, and Demi Moore Cruise was tainted by proximity. In the end, only he and Moore graduated from acting out high school and post-college trials and tribulations to score adult roles and achieve significant, bankable star power. Cruise alone has racked up well over a billion dollars in box-office receipts during his career and he's just getting warmed up. Easily outdistancing his horny-boy characterizations in such coming-of-age flicks as Risky Business, Cruise went on to cement his reputation as a serious actor by helming the escapist action films Top Gun and Days of Thunder, and by holding his own in teamings with larger-than-screen screen legends Paul Newman (in The Color of Money), Dustin Hoffman (in Rain Man), and Jack Nicholson (in A Few Good Men). For his sterling portrayal of paralyzed Vietnam vet Ron Kovic in Born on the Fourth of July (1989), Cruise took home a Golden Globe and received an Academy Award nomination for Best Actor.
That Cruise even surmounted the stumbling blocks of his difficult childhood to make any sort of positive contribution to the world is a credit to his steely resolve and his mile-wide competitive streak. He endured a peripatetic childhood, as his electrical-engineer father, Thomas Cruise Mapother III, dragged Cruise, his mother, and his three sisters with him to at least a dozen different towns looking for work. Constantly adapting himself to an ever-changing environment, Cruise developed his athletic prowess as a means of fitting in. Academics were another matter entirely: he was hampered by a form of dyslexia, and, bouncing from school to school, he was hard-pressed to develop or sustain any learning skills. His parents divorced in the mid-'70s, and Cruise became the "man" of the house, as his father dropped out of the scene.

After a knee injury derailed Cruise's chances for a professional wrestling career, and after a year spent studying at a Franciscan monastery failed to provide answers to his future, Cruise awakened to the calling of acting, when he co-starred in high school productions of Guys and Dolls and Godspell. Ever his own demanding taskmaster, Cruise set a ten-year deadline for himself to build an acting career. Abandoning school, he headed off to New York, where he struggled through auditions and night classes, and lived off hot dogs and rice "like an animal in the jungle," he has said. Shot down on audition after audition because he wasn't "pretty" enough for television and because he generally came across as far too intense, Cruise nonetheless trekked west to read for a part in a situation comedy. The casting agent's version of a "thanks, but no thanks" was to tell him to get a tan, since he had bothered travelling so far for the reading. But Cruise was not about to give up, and he succeeded in landing a fleeting appearance as an arson-prone teenager in the deplorable Brooke Shields film Endless Love. Without a dollar to his name, Cruise hitchhiked back to New Jersey after fulfilling his day's work on the film. He arrived back home to learn that he had landed a minor role in Taps. He was subsequently bumped up in the credits on that film when he inherited a more prominent role, as a trigger-happy cadet, from another actor who didn't make the grade. Finally, his marked intensity had found an appropriate channel of expression, and the clean-cut young hopeful was on his way. To be sure, his next project, the puerile buddy flick Losin' It, ended up being a creatively stifling and dreadful experience, but Cruise was not about to become just another disposable teen star. His career decisions from then on were marked by a disciplined, confident, and self-flagellating commitment to excellence.

That's not to imply that there haven't been other missteps on his climb to the top of the Hollywood heap, but Cruise has proven time and again that his name alone can sell anything, no matter how sorry the project. Still, despite having consistently acquitted himself admirably as an actor, despite having tested his mettle and exhibited professionalism since day one, there remain a number of skeptics who stubbornly refuse to acknowledge him as anything more than a one-note actor. In 1994, Interview With the Vampire author Anne Rice made headlines by publicly denouncing the casting of Cruise as the dangerously seductive vampire Lestat in the film version of the book. After screening the movie, though, she did an astonishing about-face, and amended her harsh criticism by taking out a full-page ad in Variety to gush about his performance. Rice later remarked, "I like to believe Tom's Lestat will be remembered the way Olivier's Hamlet is remembered."

By virtue of his squeaky-clean, All-American looks and cocksure, thousand-watt smile, Cruise's earnest demeanor has become his signature. Consequently, it has been easy for critics to dismiss him as just a good-luck story an emblem of the disappointing state of American filmmaking in this era of blockbusters without conscience, intelligence, or maturity. Cruise's career and personal life, after all, seem steeped in movie-idol perfection. He seemed to have it all: A beautiful actress wife in the person of Nicole Kidman, two adorable adopted children, the spiritual support of the powerful and mysterious Church of Scientology, and the unending bounty of his membership in Hollywood's $20-million club.

Sadly, Cruise and Kidman announced their separation in February 2001, citing careers that kept them apart. Their marriage officially ended August 8, 2001. Cruise was soon in the tabs for his budding romance with his Vanilla Sky co-star, Spanish beauty Penlope Cruz.

Cruise will no doubt continue to write his own ticket for decades to come. By his mid-thirties, he had already taken his first confident steps down the career path of actor-turned-directors Clint Eastwood and Mel Gibson with his impressive producer-actor double duty in 1996's $64-million blockbuster Mission: Impossible. From an acting point of view, he stands in line to inherit the sophisticated-action-hero niche from Harrison Ford, and his critically lauded turn as a sports agent who suffers a life-changing crisis of integrity in Cameron Crowe's witty 1996 romantic comedy Jerry Maguire proved him equally up to the challenges of lighter dramatic fare. 1999 unveiled projects of a more dramatic pedigree, as Cruise co-starred opposite Kidman in the late Stanley Kubrick's long-anticipated erotic thriller Eyes Wide Shut, and closed out the year with an Oscar-nominated turn as an infomercial sex guru in Paul Thomas Anderson's Magnolia. Summer 2000 witnessed the release of the surefire sequel Mission: Impossible 2, directed by action auteur John Woo.

As for projects from his own production company (which inhabits a cushy suite of offices once occupied by movie mogul Howard Hughes), Cruise has tackled Robert Towne's screenplay about runner Steve Prefontaine, Without Limits, and is set to produce an adaptation of the Evan Hunter novel Criminal Conversation.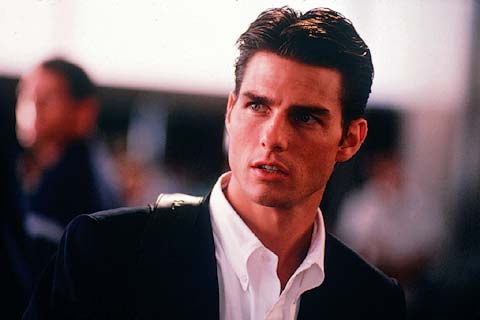 Profile

(Source : www.celebritywonder.com)

Name: Tom Cruise
Birth Name: Thomas Cruise Mapother IV
Height: 5' 7''
Sex: M
Nationality: American
Date: July 3 1962
Birth Place: Syracuse New York
Occupation: actor producer director
Education: Franciscan seminary (dropped out in a year)
Glen Ridge High School Glen Ridge NJ (dropped out)
Husband/Wife: Nicole Kidman (actress; married on December 24 1990; separated since December 2000; filed for divorce on February 7 2001; divorced on August 8 2001) Mimi Rogers (actress; married on May 9 1987; divorced in 1990)
Relationship: Penelope Cruz (actress; Spanish) Rebecca De Mornay (actress; splitted up)
Father: Thomas Cruise Mapother III (electrical engineer)
Mother: Mary Lee Mapother
Sister: Lee Anne Mapother Marian Mapother Cass Mapother
Step Father: Joe South
Son: Connor Anthony Kidman Cruise (born on February 1995; adopted)
Daughter: Isabella Jane Kidman Cruise (born on January 1993; adopted)
Claim to fame: as Joel Goodson in Risky Business (1983)


FAN MAIL:
1525 Sorrento Drive
Pasific Palisades Ca 90272-3746
USA

Creative Artist Agency
9830 Wilshire Blvd
Beverly Hills Ca 90212
USA


14755 Ventura Boulevard
#1-710 Sherman Oaks
CA 91403-3672
USA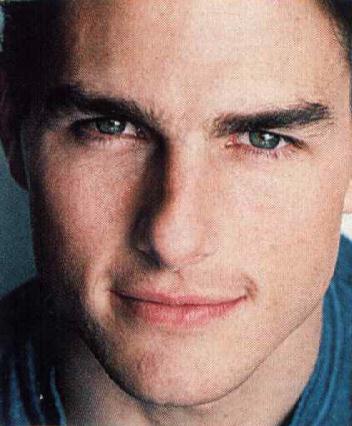 Cruise achieves the impossible

(Source : www.lineone.net)

Hollywood superstar Tom Cruise isn't just hoping to break box office records with his new film Mission: Impossible 2 - he's also expecting to set a new pay record.

The actor is set to earn 75 million in the film, which sees him reprising his role as special agent Ethan Hunt, and has already enjoyed one of the most lucrative openings in cinema history in the US.

From the studios point of view, Cruise has everything - looks, sex appeal and box office clout. Little wonder scriptwriter Robert Towne describes the actor as a "10,000 lb gorilla, who can wrestle the titans of Hollywood and get impossibly difficult movies made."

For his part though, Cruise dismisses suggestions that he is addicted to power and insists that artistic content is all that matters to him.

"I didn't become an actor to have power, but it just happens that I have it and so I have a lot of opportunities," he says matter-of-factly.

"I also realise power is fleeting, it doesn't last forever in this career, so I want to make the most of it. I want to make the kinds of pictures that interest me, it's as simple as that."

He adds: "I've never done work for money ever. If your choices are based on grosses and the film doesn't do well, what does that mean? It leaves you with nothing."

However there is no denying that Cruise's clout in Hollywood is considerable. That's why the fiercely ambitious actor has been able to swing between risky independent dramas like Eyes Wide Shut and conventional blockbusters such as the 80 million dollar M:I2.

The sequel sees Cruise pursuing a globe-trotting villain who is seeking a deadly virus, and along the way becoming entangled with his love interest, played by British actress Thandie Newton.

Because Cruise has very definite ideas of what he wants, there were reports of creative differences on the Australian set during the seven-month M:I2 shoot.

The main differences arose because Cruise insisted on doing his own stunts on motorbikes and cars. The actor also demanded that he, rather than a stunt double, climb a 1,500-foot cliff in the movie's opening shots.

"I do it because it's fun. I'm not a great mountain climber but things like that excite me. I think a lot of people are going to think that stuff is special effects, but it's not. I'm on the mountain. Throughout the fight scenes, when things come dangerously close, that's all real," he says.

Although this may have given the studio executives some heart-stopping moments, Cruise insists he was never really in danger.

"We had a great stunt co-ordinator. I just dislocated my finger once and that was it. I never really got injured. The exciting part of acting, I don't know how else to explain it, are those moments when you surprise yourself," he says with a grin.

Cruise says he likes the fact that the second Mission: Impossible has been fashioned by director John Woo, who's known for treating his action sequences like dance movements.

"His action has a combination of reality and surrealism that makes the emotion in his pictures very real," says Cruise.

If M:I2 proves as big a box office hit as is anticipated, Cruise should keep his place as the highest paid star in Hollywood, and is looking forward to taking on some unusual projects.

While the actor is likely to do Minority Report with Steven Spielberg, followed by another Robert Towne script Dead Reckoning, there are reports he is considering doing another film with wife Nicole Kidman. This time about wife-swapping, and the couple may team up in a stage version of the Tennessee Williams' classic Cat On A Hot Tin Roof.

The off-screen relationship between Cruise and Kidman is undoubtedly one of the keys to both their success. The actor claims the happiness of his private life has had a calming influence on his life.

"Sure I've learned to relax more. Everybody feels pressure in what they do, maybe mine is just a little different because there doesn't seem to be enough hours in the day to accomplish what I want to.

"The thing about film-making is I give it everything, that's why I work so hard. I always tell young actors to take charge. It's not that hard. Sign your own cheques, be responsible," he says.

With homes in Britain, American and Australia, Cruise, Kidman and their adopted children go to a lot of trouble to protect their privacy. But the actor says attracting attention in public is just part of the business.

"When I first started out all the attention could be a bit unnerving, especially when people stared. Now I find the best thing is to just relax. Being recognized is just something you have to get used to."

Although Kidman's box office success has yet to match her husband's, Cruise is supportive of her career.

"I like it that she's independent, it challenges me. Nicole's my best friend, with her it just seems right."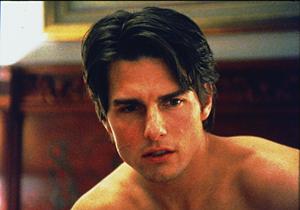 Trivia


(Source : www.celeblist.net)

Height : 5' 7"

Mini biography

In 1976, if you had told 14 year old Franciscan seminary student Thomas Cruise Mapother IV that one day in the not too distant future he would be considered one of the top 100 movie stars of all time, he would have probably grinned and told you that his ambition was to become a priest. Nonetheless, this sensitive, deeply religious youngster who was born in 1962 in Syracuse, NY, was destined to become Tom Cruise, one of the highest paid and most sought after actors in screen history. The only son of nomadic parents young Tom spent his boyhood eternally on the move and by the time he was 14 he had attended 15 different schools in the US and Canada. He finally settled in Glen Ridge, NJ, with his mother and her new husband. While in high school, he developed an interest in acting and abandoned his plans of becoming a priest, dropped out of school, and at age 18 headed for New York and a possible acting career. The next 15 years of his life are the stuff of legends. He made his film debut with a small part in Endless Love (1981) and from the outset exhibited an undeniable box office appeal to both male and female audiences.

Though below average height and not particularly handsome in the traditional sense, within 5 years Tom Cruise was starring in some of the top grossing films of the 1980s including Top Gun (1986); 0090863; Rain Man (1988) and Born on the Fourth of July (1989). By the 1990's he was one of the highest paid actors in the world earning an average 15 million dollars a picture in such blockbuster hits as Interview with the Vampire: The Vampire Chronicles (1994); Mission: Impossible (1996) and Jerry Maguire (1996) for which he received an Academy Award Nomination for best actor. In 1990 he renounced his devout Catholic beliefs and embraced The Church Of Scientology claiming that Scientology teachings had cured him of the dyslexia that had plagued him all of his life. A kind and thoughful man well known for his compassion and generosity, Tom Cruise is one of the best liked members of the movie community. He is married to actress Nicole Kidman and the couple have 2 adopted children. Thomas Cruise Mapother IV has indeed come a long way from the lonely wanderings of his youth.

Spouse

Nicole Kidman (24 December 1990 - 5 February 2001)

Mimi Rogers (9 May 1987 - 1990) (divorced)

Trivia

Cousin of actor William Mapother.

(1995) Chosen by Empire magazine as one of the 100 Sexiest Stars in film history (#41).

(2000) Cruise and his wife Nicole Kidman donated to Hillary Rodham Clinton's campaign for a seat in the U.S. Senate representing New York.

(October 1997) Ranked #3 in Empire (UK) magazine's "The Top 100 Movie Stars of All Time" list.

(1997) Chosen by "People" magazine as one of the 50 most beautiful people in the world.

(1997) Voted Best Dressed Male Movie Star

(1996) Stopped to help a hit and run victim and paid her hospital bills. The victim was aspiring Brazilian actress Heloisa Vinhas.

(1992) Caused a stir in the medical community when he claimed, in an interview, that Scientology cured him of his dyslexia.

Member of the Church of Scientology.

While he was working with Paul Newman in the Color of Money, The (1986), he engaged in much conversation with the politically active actor. The resulting conscious raising changed him from an actor who ignored the jingoistic tone of Top Gun (1986) to a performer who chose a film with a strong anti-war tone, Born on the Fourth of July (1989) to counter his contribution to the former film.

Has three sisters: Marian, Lee Anne and Cass

(1991) Chosen by People magazine as one of the 50 Most Beautiful People in the world.

(1990) Chosen by People magazine as one of the 50 Most Beautiful People in the world

(June 1980) Graduated from Glen Ridge High School

At age 14, he enrolled in a seminary to become a priest..he dropped out after one year.

He took up acting after losing his place on a high school wrestling team, due to a knee injury.

He and Nicole have two adopted children, Isabella and Connor.

Is right handed when writing, but does most things left handed.

Mission Impossible gave him a total of $70 million with percentage of gross included.

Enjoys skydiving, scuba diving, and piloting his Pitts Special S-2B stunt plane

(2000) Recently restored an older home in the township of Biltmore Forest, a town within the city limits of Asheville North Carolina.

(1990) Chosen as People Magazine's Sexiest Man Alive

Recieved the John Huston Award for Artists Rights in 1998.

Was considered for the lead in Matrix, The (1999).

Cruise earned roughly $75 million for Mission: Impossible II (2000). He did this by turning down any upfront salary, for instead taking a back-end deal that landed him 30% of the film's gross for both his producing and acting duties.

Personal quotes

"When he talks, he has so much energy it's almost like he's dancing. So I used that to choreograph his action scenes." - John Woo

Biography from Leonard Maltin's Movie Encyclopedia:

Actor. (b. July 3, 1962, Syracuse, N.Y., as Thomas Cruise Mapother IV.) One of the top box-office stars of the 1980s and 1990s, Cruise effortlessly projects youthful sex appeal, but has put his name (and growing reputation) on the line more than once to prove himself an actor as well. Overcoming a difficult childhood-during which his family moved at least a dozen times, his parents divorced, and his father died of cancer-the young, dyslexic Cruise spent a year at a Franciscan monastery before deciding that acting was his true calling. By the age of 18 he had landed his first movie part, in Endless Love (1981). Following roles of increasing importance in Taps (1981), Losin' It and The Outsiders (both 1983), Cruise achieved true notoriety in 1983 following his engaging lead performances in Risky Business and All the Right Moves The sword-and-sorcery opus Legend (1985) saw him marking time, but he achieved superstar status after appearing as the cocky young fighter pilot in the hugely popular Top Gun (1986), and subsequently attracted favorable notices for his work in The Color of Money (1986, well paired with Paul Newman) and Rain Man (1988, holding his own opposite Dustin Hoffman), shedding the "pretty boy" and "beefcake" rep he'd been saddled with. Cocktail (1988) may have been a misstep, but he shook off criticism and jumped into his next project with characteristic determination.

Described by fellow actors as dedicated and absorbed in his craft, the magnetic, handsome young star with the devastating smile received the nation's attention (and an Academy Award nomination for Best Actor) for his portrayal of paralyzed Vietnam vet Ron Kovic in Born on the Fourth of July (1989). The environmentally con scious Cruise serves-along with ex-wife Mimi Rogers-on the board of the Earth Communications Office. Australian actress Nicole Kidman, Cruise's costar in Days of Thunder (1990), became the charismatic young star's second wife on Christmas Eve, 1990. They appeared together in the much heralded Far and Away (1992), which turned out to be little more than a vehicle for the extraordinarily good-looking couple. He then worked opposite a more challenging costar, Jack Nicholson, in A Few Good Men (1992), and toplined the legal thriller The Firm (1993). Cruise has matured as an actor, while retaining the appeal that made him popular in the first place; what's more, he's used the clout of stardom to help get some worthwhile films made. In 1993 he made his debut behind the camera, directing an episode of "Fallen Angels" for TV and in 1994 starred in Interview With the Vampire amidst cries of miscasting from devotees of Anne Rice's book.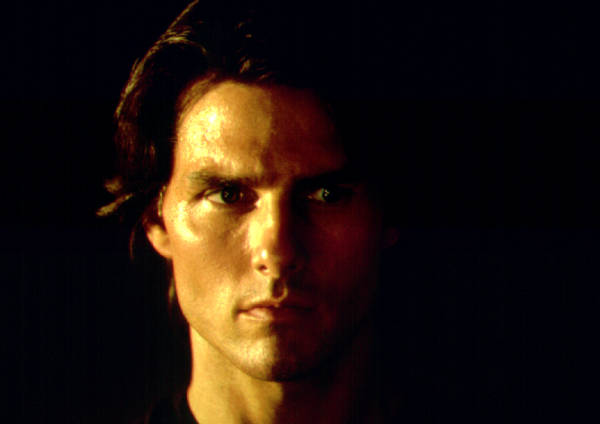 A SHORT TOM CRUISE INTERVIEW

(Source : www.gravetimes.com)


I met movie star and short people activist Tom Cruise at a wild Hollywood party last week in Los Angeles. I looked down to tie my shoelace and there he was, the little bugger!
There were many other stars at this party, including Anna Nichole Smith. She sat with me for a few minutes and was very nice. I almost didn't notice her very large breasts but it was hard not to notice when she giggled and they bounced up and smacked me in the face. She was a very nice girl. The only weird thing about her was she kept asking me a lot of questions about my great grandfather. Strange...

Before I started the interview with Tom Cruise I promised myself that
I would not make any smart ass remarks about his height or lack thereof but I always break promises that I make to myself.

Hello Mr. Tom Cruise!

You can call me Tom for short.

Okay, Tom...and you can call me anytime. Ha ha ha!!!

You are such a funny guy, Larry. It is sure great to meet the Internet's number one humorist in person.

Yes, I know. Thank you. Can I have your autograph before the party ends?

Sure, Larry. And can I have your autograph? Just don't get a huge ego like all the other Hollywood stars out here.

No way will I ever get an ego as I am Canadian. Anyway, I have never signed an autograph before. Do I sign it on the back of the cap or the front beside where it says Kidman Sucks?

Anywhere would be cool, Larry. Anyway, I can not be interviewed for long as I have many fish to fry.

No problem, I totally understand. You must have a really hectic life. Are you getting a lot of movie offers and child support payment documents at this party?

No, I am frying fish tonight as the short order cook walked out at the last minute.

That was a pretty lame joke.

I know but you are the one writing this.

Are you implying that I am actually not interviewing Tom Cruise?

Maybe... I don't know.

Perhaps you just thought it would be really funny to get a picture of Tom Cruise and go into Photoshop and paste his picture into a photograph of yourself and make him look shorter than he really is?

You might be right...

...and you didn't even have a damn funny column to go along with the "funny" picture. Did you?

Er, no...

That's pretty lame, man.

Yeah, it is. Man, I feel bad now. I am so sorry.

...and the way you started the column by mentioning Anna Nichole Smith...that was bad. It had nothing to do with Tom Cruise. It was pathetic. And you call yourself a humor writer???!!!

Yeah, it was beyond pathetic. It wasn't even funny. Perhaps I should just retire from writing humor.

Man! You have used the word "perhaps" a lot in this column, haven't you?

Perhaps...

So you do apologize to all of your readers for this dreadful column?

Yes. I apologize. I am truly sorry for this column.

And the "live web cam"???

Let's not get carried away here, man...

Okay then...are you sorry enough to not post the photo of you making Tom Cruise look like a midget?

No. I think I will post that because it's pretty funny and perhaps I'll throw in this really mediocre column to go along with it.

Sounds good to me!

Thanks. I knew you'd understand. I always love it when I agree with myself.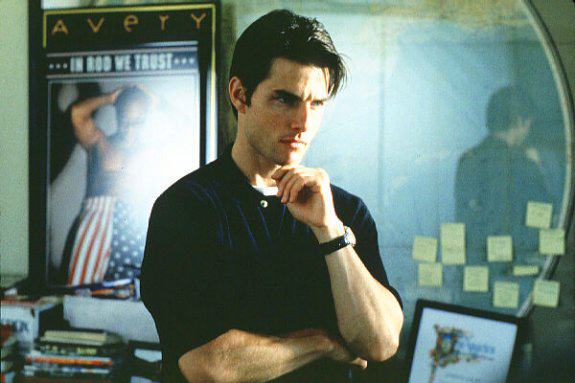 Tom Cruise is among the upper echelon of talent in Hollywood. His films take in hundreds of millions of dollars and his fans also number in the millions. A powerful man who started out an average person like you or I and became a superstar. Tom Cruise was born on July 3, 1962. He lived his early life in the small town of Syracuse, New York, and in Ottawa, Canada. This is where he first learned of acting at this young age. As a teenager Tom's movies, ads, and tv roles attracted the attention of many fans and he earned the status of a teenage "hunk". In 1981 Cruise started his Hollywood film career as an actor. This is when he starred in the movies Endless Love, and Taps. At this point he was more than just a teen star with a relatively small cult following... he was taking the first step towards becoming a superstar. Two years later Cruise starred in Risky Business as a young man about to enter college. His parents were away for the weekend and he was about to have the time of his life. This movie made Tom Cruise, this was what brought in his core fans. Those fans, of course, being mostly young women interested in his sex appeal on the big screen. He dressed up in shades and underwear in one particular scene and danced around to the song "Old Time Rock 'n' Roll". His next movie was All The Right Moves, which did well at the box office and increased his status as an actor. And then Legend in 1985 which did very poorly. Top Gun was the ultimate move for Tom Cruise. Taking on this role as the defiant navy jet pilot Maverick he increased his fans to include a larger amount of men. In his next few roles Cruise would play similar characters to Maverick. Those type of characters being young, cocky exciting people that could relate to the viewer of the movie. Cruises next movies were Cocktail, The Color Money, and Days of Thunder. In these movies Tom played similar roles to that of Maverick and continued his appeal to a broad range of audiences. In The Color of Money he went for a deeper role and gained respect among critics. Rain Man is widely considered to be Tom's best acting role, and his breakthrough as a serious actor. Oliver Stone's Born on the Fourth of July gave Tom a nomination for a best actor oscar due to the strong and powerful role of Ron Kovic, an activist fighting against the war. The only real mistake other than Legend that Tom made was the movie Far and Away, which was directed by Ron Howard and co-starring his wife Nicole Kidman. Fortunately a downward spiral into unpopulartity was avoided when Tom starred in A Few Good Men with Jack Nicholson. Tom played a lawyer out to find the truth. In his next thriller, The Firm, Tom earned just as much success in another role as a lawyer. After the Firm he starred in the Anne Rice film Interview With the Vampire as the vampire Lestat. After this string of successful movies Tom has become a much sought after actors by studios. In Interview With a Vampire he earned over 20 million dollars for his role. Mission: Impossible opened in theatres in 1996 with a new record for sales in it's first 6 days. Tom both starred in and payed for parts of Mission: Impossible on his own. After Mission: Impossible it should be fair to say that Tom is one of the most powerful, if not the most powerful stars in Hollywood. Tom's next role was as a sports agent in the popular hit Jerry Maguire. After Maguire, Cruise took a long hiatus from films, during which time work was done on Eyes Wide Shut, a psychological drama directed by the late Stanley Kubrick. Mission Impossible 2 is currently in the works.

(Source : www.thezone.pair.com)