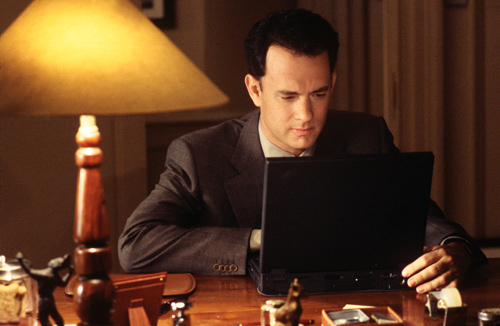 CLICK ON THE PICTURE TO GO TO THE 'TOM HANKS APRRECIATION SOCIETY'

profile

Real Name: Thomas J. Hanks
D.O.B: July 9th,1956
Place of Birth: Concord, California, USA
Height: 5'11"
Occupation: Actor,Director,Producer, Screenwriter
Spouse: Rita Wilson (1988 - )
Ex-Spouse: Samantha Lewes (1978-1985)
Children: Colin, Elizabeth, Chester, Truman
Education: California State University, Sacramento
Fan Mail:
C/O PMK
955 S. Carillo Dr., Suite 200
Los Angeles, CA 90048
USA


(Source : www.the-movie-times.com)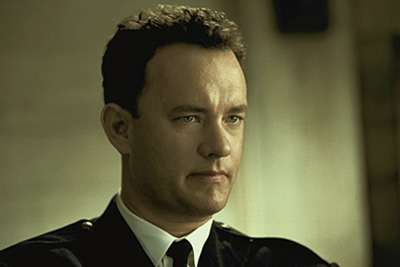 Tom Hanks

(Source : http://moviething.com/)

Nice guys finish last, or so they say. Well, one person who doesnt seem to care what they have to say is Tom Hanks, who has turned good old-fashioned niceness into bankable quality. In the last decade, Tom Hanks has risen from a Hollywood joke to heights of being one of the most influential individuals in Tinseltown.


Hanks was born July 9th, 1956 in Concord, California. When his parents split up, he and his two older brothers went with their dad. A chef by trade, their father traveled a lot in search of work, bringing his kids with him. The result was a nomadic early life for Hanks, who never stuck around an area long enough to make good friends, and became painfully shy as a result. He was left to his imagination, an active one which still seems to flourish today. In high school he was finally given the opportunity to release some of the energy that was contained within him. He took roles in school theater productions and soon learned to love acting. He would eventually major in Drama at the California State University in Sacramento.


His acting while at the school impressed critics, and he was recruited by the Great Lakes Shakespeare Festival in Ohio. Hanks subsequently dropped out of school and, after three short seasons with the Shakespeare Festival, decided to leave that behind too. He was off to New York City, where he was going to take the big gamble and try to become a star.


The stardom would come, but it would take a while. After many auditions, he finally found work, first with a role in the slasher film He Knows Youre Alone, and then on the television show, Bosom Buddies. The latter would prove much more beneficial to his career than the first. The show was set in a woman's hotel (the Susan B. Anthony) and had him starring opposite Peter Scolari as two guys who take up cross-dressing in order to stay at the hotel. The show only lasted for a few seasons but lead to guest spots on several major television series, including Happy Days and Family Ties.


Ron Howard, Richie Cunningham from Happy Days, remembered Hanks when later he would direct his feature film Splash. It was Hanks first starring role of note and would touch off a long career. Hanks began appearing in many of the 80s most notorious comedies and despite a distinct lack of box office success, he kept cranking them out. Bachelor Party, The Man With One Red Show and Dragnet (amongst others) were far from great cinema, but they kept his career going. He reached a peak in 1990 with Big, for which he earned his first Oscar nomination. Then things went downhill. They went from bad to worse, culminating in Bonfire of the Vanities, a disastrous film known as one of the biggest box office duds of all time. It seemed that Hanks was through.


Then, three years later, something happened. Early in the year, Sleepless in Seattle came out to great reviews and audience praise. It seemed like Hanks was back on top. Rumors then began to come out that Hanks would play a homosexual lawyer afflicted with the AIDS virus, in an upcoming drama. The stories were met with polite disbelief. Hanks was a goofball comedian, not someone who could be the first Hollywood leading man to play a character with AIDS.


The rumors became reality, and audiences and critics everywhere were humbled by the powerful and resonant performance given by Hanks in Philadelphia, for which he received his first Oscar. A year later, Hanks struck gold once more as Forrest Gump, a mentally challenged man who somehow ends up witnessing many of the most significant events of the 20th century. Hanks received his second Oscar for the portrayal and became one of the only men ever to win two Best Actor Oscars back-to-back.


Hanks would next re-team with his Splash buddy Ron Howard for Apollo 13, in which Hanks gave a dynamic performance as astronaut Jim Lovell. After wrapping work on Apollo 13, Hanks voiced the role of Woody the Cowboy in Disneys Toy Story, and then began work on his own production. He wrote and directed That Thing You Do!, the charming story of a small band, The Wonders, trying to make it big in the 50s.


Tom Hanks now has the clout to do just about any story he chooses, but in many ways he is still the imaginative boy who was too shy to make friends in grade school. His fascination with space exploration lead him to produce one of the largest television productions of all time. From the Earth to the Moon was a mini-series that charted the birth and early growth of the space program, which Hanks watched with fascination as a child.


Tom continues to work steadily, and to please audiences and critics everywhere. His recent role as a shaken army captain in Steven Spielbergs Saving Private Ryan earned him yet another Oscar nomination. In order to remind people that he isnt all serious drama, he also took a role opposite his Sleepless in Seattle co-star Meg Ryan in Youve Got Mail - the story of an Internet romance.


Tom Hanks is undoubtedly one of Hollywoods finest actors. He has a natural charm that audiences love and critics respect. It is no wonder that he has become an Oscar nomination mainstay, earning himself two more nominations for his work in The Green Mile and Cast Away.


BIOGRAPHY

(Source : www.kcweb.com)


Real Name: Tom Hanks
Birthday: July 9, 1956
Place of Birth: Concord, CA
Education: Skyline High School, Oakland, CA; Chabot Junior College; California State University, Sacramento

A genial, blandly attractive actor, Hanks has proven equally adept at comedy and drama and in the 1990s has emerged as one of Hollywood's most acclaimed and best-loved performers.
Raised by his father, a cook, Hanks spent most of his formative years in the San Francisco Bay Area. He began acting in high school and dropped out of college in 1977 to intern with the Great Lakes Shakespeare Festival in Cleveland, OH. Hanks stayed for three seasons before moving East and making his New York debut as Grumio in The Taming of the Shrew at the Riverside Theater.


Mainstream exposure came with his casting as Kip/Buffy Wilson opposite Peter Scolari in the sitcom Bosom Buddies (ABC, 1980-82), about a pair of slippery, wisecracking ad men forced to cross-dress in order to keep a cheap apartment in a NYC women's hotel.

Hanks found immediate stardom with his first leading movie role, opposite a be-finned Daryl Hannah in Ron Howard's mermaid comedy, Splash (1984). The funny, if relentlessly sophomoric Bachelor Party (1984) was followed by a handful of misfires, including The Man With One Red Shoe (1985), Volunteers (1985), and The Money Pit (1986).

In 1988, Hanks displayed his versatility with two acclaimed performances: the volatile, caustic, ambitious, yet talented stand-up comedian in Punchline and as a teenager trapped in the body of a 35 year old man in Penny Marshall's Big. The latter role, which earned Hanks an Oscar nomination as Best Actor, capitalized on his youthful charm, though it also fixed him-perhaps permanently-with the label "boyish."

Hanks's post-Big attempts to play against type have met with mixed results. His casting as Wall Street heavyweight Sherman McCoy was considered one of the crucial misjudgments that scuttled Brian DePalma's adaptation of Bonfire of the Vanities (1990). Another attempt to shed his nice-guy image, in A League of their Own (1992, also directed by Marshall), was more successful, though Hanks' boozing, tobacco-chewing, ex-ballplayer routine convinced moviegoers more than it did critics.


Hanks continued the series of big box-office hits inaugurated by League by moving back to gentler territory, returning to romantic comedies with the cross-country romance Sleepless in Seattle (1993), which teamed him with Meg Ryan and managed to suggest the loneliness of the aging "boy" who has found it hard to meet people.

His choice of roles ventured into even sadder-and considerably more ambitious-territory with Jonathan Demme's well-intentioned Philadelphia (1993), in which Hanks played a gay man fired from his job when it is discovered that he has AIDS. His "American boy" image, in this film shown to be crushed by an uncaring system, appealed to Oscar voters who named him the year's Best Actor.

Hanks followed with the whimsically genteel and populist smash hit Forrest Gump (1994) that moved him even further into child-man territory as it showed his character's survival and triumph despite his innate limitations. Forrest Gump went on to become the year's biggest grossing picture and won six Academy Awards including a second Best Actor citation for Hanks.

Fresh from this triumph, Hanks portrayed astronaut Jim Lovell in Ron Howard's Apollo 13 (1995) which depicted the ill-fated 1970 space expedition. As the flight commander, Hanks anchored the film and won yet another round of critical praise. He also voiced Woody, the cowboy threatened by Buzz Lightyear (Tim Allen), in John Lasseter's computed-generated animation wonder Toy Story (also 1995).

Hanks made his feature screenwriting and directing debut with That Thing You Do!, the story of 1960s rock-and-roll band, in which he also appears.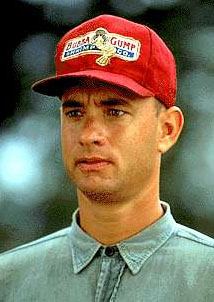 Biography

(Source : Tom Hanks Appreciation Society)
Born in Concord, California on July 9, 1956 Thomas J. Hanks was the third of four children of Amos and Janet Hanks. His parents divorced when young Tom was 5 years old. He is quoted as saying, "By the time I was 10, I had had 3 mothers, 5 grammar schools and 10 houses." This after a childhood spent moving with his father, Amos, from one job and marriage to the next. Tom was raised by his father along with siblings Sandra (born in 1951) and Lawrence (Larry - born in 1953). Tom's younger brother, James (Jim - born in 1961), was raised by their mother and grew up separated from the other Hanks children for the first several years of his life.


Tom Hanks' father married twice more after divorcing Tom's mother and moved often until settling down in 1966. With a new job and a new marriage (bringing with it a new mother and new siblings for the Hanks children to deal with) Amos Hanks set up house in Oakland, California. There young Tom was able to stay, attending both junior high and high school without another move to a new school.
His years in Oakland saw Tom Hanks develop into a young man. His interests were normal for the time; space (his heroes were astronauts) and sports, especially baseball. It was here that his talent for comedy (becoming "the loud one" was the way Tom found he could be noticed, fitting in with seemingly ever changing stepfamilies and new school crowds) was first noticed. He was dubbed "Class Cutup" in the Skyline High School Yearbook. While at Skyline High, Tom ran track and played on the soccer team, attended his first major league baseball game and discovered drama. It wasn't until Tom watched a friend perform in the school's production of Dracula that Tom Hanks thought about acting. After seeing the play Tom joined the Thespian Club, worked as stage manager for the school's production of My Fair Lady, won performing roles in the productions of Night of the Iguana, Twelfth Night and South Pacific, and won Skyline's highest acting award - Best Actor - for his portrayal of Luther Billis in South Pacific. This first acting award was earned by Tom in 1974, twenty years before his talent would garner his first Oscar. By the time Skyline awarded Tom their version of the Oscar he was a senior preparing to graduate from high school and acting had become a major interest.


After high school and with acting and theater still a big part of his life, Tom Hanks attended Cabot College in nearby Hayward, California from 1974 to 1976. During his time at Cabot College he "allowed" himself one drama class per quarter. It was during one of these drama classes that Tom went to see the Berkeley Repertory Company production of The Iceman Cometh to fulfill a course requirement. The performance of Joe Spano (American Graffiti, Hill Street Blues, Apollo 13, From the Earth to the Moon) as Rocky in the production fired a desire in Tom to be "as good as he (Spano)" was. Acting had moved from an interest to a professional career choice for Tom Hanks.
After his two years at Cabot College, Tom transferred to California State University at Sacramento. While at Cal State Tom worked building sets for the university productions and met Susan Dillingham who would later take on her stage name - Samantha Lewes - and become Tom Hanks' first wife. Also while at Cal State, Tom auditioned for a local theater production of The Cherry Orchard. He won the role of Yasha and so impressed the director, Vincent Dowling - the artistic director of the Great Lakes Shakespeare Festival - then doing some off season work in Sacramento, that Dowling asked Tom to return with him to Cleveland, Ohio at the start of the Festival's next season to intern with the company.
1977 saw a move to Cleveland and the end of college for Tom Hanks. He began work as an intern for the Great Lakes Shakespeare Festival that spring. He was working with professional actors for the first time. It was during his first season with the company that Tom won the role of Gremio in the production of The Taming of the Shrew. That role earned Hanks his Actor's Equity card and the right to earn $210 a week for working as an actor. Not only did he work with professional actors, now he was being paid to act as well. Later that summer Samantha Lewes joined Tom in Cleveland. They moved in together and began a new life of theater and acting.


Since the tour of the company went on until December of 1977, Tom Hanks missed the fall semester at Cal State. He never went back to college, choosing instead to pursue acting in the theater. Between seasons with the Great Lakes Shakespeare Festival, Tom worked at the Civic Theater in Sacramento building sets, rigging lights and running shows. When he returned to Cleveland in the summer of 1978 for the next season of the Festival he won the role of Proteus in the production of Two Gentlemen from Verona. That performance garnered Hanks the Cleveland Critics Circle Best Actor Award. At the end of the 1978 season in Cleveland, Tom and Samantha headed for New York armed with little but his acting award and a desire to break into the big time.
Now 22 years old, Tom Hanks lived in Hell's Kitchen and married Samantha who had given birth to Tom's first son, Colin. Work as a performer in New York was practically non-existent sending Tom back to Cleveland in the spring of 1979 for his final season with the Great Lakes Shakespeare Festival. There he played Harold Pinter in Do Me a Favorite and Bottom in A Midsummer Night's Dream. It was the last season Tom would work in Cleveland. Of Hanks' work with the Festival, Vincent Dowling has said, "He was the best Shakespearean clown I ever knew, because he was seriously real and seriously funny at the same time."
Back in New York in late 1979, Tom auditioned for the Riverside Shakespeare Theater production of The Mandrake and won the lead role of Callimaco. He also took on a manager, Joe Ohla with the J. Michael Bloom Agency in Los Angeles. The agency got Tom his first film role in He Knows You're Alone for the Screen Actors Guild minimum pay rate of $785 a week. The film was released in 1980 by MGM but received poor reviews and poorer box office. Although not a stellar production, Tom's first effort in film earned him a Screen Actors Guild card.
In January 1980, ABC Television began a Talent Development Program designed to discover and develop new talent for the network. Tom attended multiple auditions, surviving cut after cut in the program and wowing Jan McCormack and Joyce Selznick. They gave Tom, now 23 years old, a $50,000 contract and a chance to audition for the pilot of Bosom Buddies. Tom Hanks won the role of Kip Wilson and began his new television career at ABC in the fall season of 1980 earning $5,000 an episode.
Tom moved his family to the San Fernando Valley in California. Bosom Buddies ran for two seasons and 37 episodes. It was cancelled in 1982. That year saw the birth of Samantha and Tom's second child, Elizabeth, and guest television roles for Tom on Happy Days, Family Ties, The Love Boat, and Taxi. He also made a television movie, Rona Jaffe's Mazes and Monsters. Work became harder and harder to find but Tom's performance on Happy Days brought him an unexpected opportunity.


In 1982, Ron Howard was developing a new film for Touchstone Pictures, a new division of Disney, and was looking to cast the lead role. Howard remembered Tom Hanks from his guest shot on Happy Days after having difficulty with casting the male lead for the movie Splash. He gave the role in the $9 million dollar production to Tom and with it a chance for Hanks to make a name for himself on the big screen. Production began in 1983. Splash was released in January 1984 to good reviews and great box office and things for Tom Hanks began to change significantly.
Instead of sparse guest roles on television, Tom Hanks was now a hot actor who had proved he could make a big budget film that would succeed. He had a new manager with the famous William Morris Agency and was getting noticed in Hollywood. His next film was another box office success, Bachelor Party, released in late 1984.
Remembering lean times in New York and with a home and family to provide for, Tom Hanks began work on six films over the next four years. The work schedule was grueling and kept him away from home where his marriage with Samantha Lewes was becoming increasingly strained. In 1985 he filmed The Man With One Red Shoe, Volunteers, and The Money Pit. On the set of Volunteers, he met Rita Wilson. Tom's friendship with Rita would develop into much more after 1988 but at that time provided a respite from the hustle of an active career and the hassle of an unhappy home life. Tom was quoted as saying, "My marriage had all but fallen apart when I met Rita but I was still determined to try and make it work. I didn't want my children to go through what I'd gone through as a youngster." In an attempt to support his wife and perhaps save his marriage, Tom spent time early in 1985 producing, directing and even building the sets for a small play by Steve Tesich called The Passing Game at the Gene Dynarski Theater. Samantha co-produced and performed in the play. The marriage didn't survive and by the end of 1985 the couple had separated.
The next year, 1986, brought an opportunity for Tom to do a film that hit very close to his roots. Nothing in Common, a film about a son who deals with the divorce of his parents while caring for an ailing father, had real personal meaning for Tom Hanks whose own father was suffering from kidney failure. Amos Hanks was undergoing kidney dialysis several times a week and would eventually undergo two failed kidney transplants.
That same year Tom earned his first $1 million paycheck for a film role when he went to Israel to make Every Time We Say Goodbye. The film was a critical disappointment but proved that Tom Hanks could be a romantic leading man in a serious drama.
The following year Tom made Dragnet, a commercial success but another critical disappointment. 1987 saw him move out of his San Fernando home, the finalization of his divorce from Samantha Lewes and the end of a string of roles that were mostly critically unsuccessful. With the end of that year, Tom Hanks would ask Rita Wilson to marry him and would make a conscious decision to change his life and career.


Tom and Rita married in 1988 on April 30th. That same year saw him stretch himself in a drama, Punchline, and get his first brush with Oscar gold for Big. Tom credits Sally Fields, his co-star in Punchline, with helping him learn about making better choices. To prepare for the role of Steve Gold in Punchline, an on the edge stand-up comedian struggling with personal demons, Tom worked out stand-up routines at local LA comedy clubs in order to lend credibility and accuracy to the portrayal. That work ethic would be a lasting part of Tom Hanks' work from that point on in his career. It was a role Tom "went out and tried to get" in part because it was dark and full of anger, emotions that Tom Hanks understood. It was a role others didn't believe he could pull off. They would be surprised. Ron Bass, the screenwriter and one of the early doubters had changed his mind after seeing Tom's performance. Bass is quoted as saying, "He (Hanks) is an actor. He can make you not like him because he's that fine an actor."
His first blockbuster hit came with the release of Big, a film that grossed over $100 million in American box office. The film was directed by Penny Marshall, who cast Tom as the boy in a man's body Josh Baskin. Marshall wanted Tom as her first choice for the role and was willing to wait for the completion of Punchline to get him, passing over the likes of Harrison Ford and Robert De Niro. That decision and a wonderful, whimsical performance netted Tom his first Best Actor Oscar nomination in 1989.
His next three roles would prove to be less successful but filled with his own particular brand of comedic genius. 1989 saw the release of The 'Burbs, Turner & Hooch, and Joe Versus the Volcano. That same year, in a departure from comedy, Tom accepted the role of Sherman McCoy in the much anticipate but critically disastrous The Bonfire of the Vanities.
After the disappointment of an unsuccessful 1989, Tom decided to take a break from filmmaking. His first wife had reverted to her maiden name, Susan Dillingham, and retained custody of Tom Hanks' first two children. She moved with the children back to the Sacramento area and even though Tom had begun a new marriage he remained an active part of his children's lives. His family continued to grow with the birth of Hanks and Wilson's first child, Chester, in August of 1990. Hanks' only project in the first two years of the 1990's was an uncredited roll in Radio Flyer, a movie about a boy who escapes from an abusive home with the help of his older brother. The film was released in 1991.
The decision to return to films brought with it a new management company, Mike Ovitz's Creative Artists Agency, and the choice to return to the successful direction of Penny Marshall. Tom Hanks won the role of Jimmy Dugan, a drunk and down and out baseball manager, in A League of Their Own. The 1992 film was the first role he asked to play since beginning his hiatus in 1990 and a part he really felt strongly about portraying. He had initially turned the role down while still with William Morris but had been encouraged to take the role by his new manager. (In a move that has become typical of Hanks' integrity, he gave half the agent's fee to William Morris.) 1992 also marked a sad point in Tom's life when his father died after a long battle with kidney failure.
The release of A League of Their Own began what has been a non-stop string of wonderfully crafted and successful films. 1993 saw the release of Sleepless in Seattle, Tom's first collaboration with Nora Ephron and his second film with Meg Ryan, and Philadelphia, the film that would earn him his second Oscar nomination for Best Actor. That year also saw Tom branch out from acting and take a stab at directing. He directed and performed in an episode of Fallen Angels for Showtime and directed an episode of HBO's series Tales From the Crypt. He would also direct an episode of A League of Their Own, a short-lived television series that followed the feature film success.


What followed would be nothing less than legendary. Tom Hanks went on to win the Best Actor Oscar for his portrayal of Andrew Beckett, an attorney suffering from AIDS, in Philadelphia in 1994. That same year he filmed Forrest Gump, Toy Story (doing a voiceover performance as Woody for the animated feature) and Apollo 13 (his second collaboration with Ron Howard). The role of Forrest Gump would bring another Oscar nomination for Best Actor and his role of Jim Lovell, NASA astronaut, in Apollo 13 allowed him to return to his childhood passion for space. Forrest Gump was released in 1994. In 1995, Tom Hanks became only the second man to win back to back Best Actor Oscars (Spencer Tracy being the first to do so) taking home his second gold trophy for Forrest Gump. That same year Toy Story was released and Tom was interviewed for the feature documentary The Celluloid Closet. 1995 also brought Tom Hanks an unusual and historic honor. That year he was named the Hasty Pudding "Man of the Year" by the Harvard Lampoon. To round out 1995, the fourth of Tom's children, Truman, was born the day after Christmas.


The busy year of 1996 saw the release of Apollo 13 and the production of Tom's first feature directorial effort. That Thing You Do! was written and directed by Tom Hanks and grew out of his love for music and his fascination with the one hit wonder groups of the 1960's. Tom played the role of Mr. White in the film. Although the film was not a commercial success at the box office it faired well with critics, believed to do so primarily because of Tom Hanks.
Taking very little time off, Hanks made two more films the next year and began a new project for HBO that he would produce, direct and perform in. In 1997, Tom traveled to Europe to film the Steven Spielberg war epic Saving Private Ryan. His portrayal of Capt. John Miller would earn Hanks his fourth Best Actor Oscar nomination in 1999. The shoot was grueling but Tom was committed to honoring the WWII veterans who fought the war on the Normandy coast on D-Day. So much so that Tom went to boot camp and along with the seven other actors who would portray an eight man squad sent to find Pvt. James Ryan in the film, endured a week of long marches, little sleep, standard military rations as food, push-ups and the incessant cold. Proving himself the consummate professional and a natural leader, Tom Hanks was instrumental in preventing the mutiny of the other actors from the boot camp experience by convincing them to stay the whole week. Saving Private Ryan was released in the summer of 1998 and became a worldwide phenomenon.

In 1998, Tom reteamed with Meg Ryan for the their second collaboration with Nora Ephron in You've Got Mail. The film was released in the fall of 1998 proving once again that Tom Hanks was a master of romantic comedy. To round out the year Tom completed the HBO mini-series From the Earth to the Moon as executive producer, writer (he authored or co-authored four of the series twelve episodes), director and performer. The series won Tom Hanks, as executive producer, the Emmy Award for Best Series of 1998.
1999 saw Tom make two more films to be released that year. He played the role of a prison guard in The Green Mile, an adaptation of the Stephen King serial novel. He also reprised his role as the voice of Woody in Toy Story 2, the first ever animated sequel to see theatrical release. Due to unprecedented box office success, Tom Hanks was named the ShoWest Star of the Decade.
The year 2000 was a busy one for Tom. He filmed the movie CastAway in two parts with a now legendary break in the midst of filming so that he could lose 55 pounds for the role of a lone survivor who spends four years on an island before rescue. Tom also continued production and began principle filming for the upcoming HBO mini-series based on the Stephen E. Ambrose book Band of Brothers. The project saw Tom return to directing for one of the series' segments. Band of Brothers is slated to begin airing in September 2001.
Whatever he is doing, we can all be assured that great films and projects will be the result. And the best thing about that is that they will be available for all of us to enjoy.

Awards
These are the known awards Tom Hanks has received to date:
1974 Won -- Skyline High School Best Actor Award: Luther Billis in South Pacific
1978 Won -- Cleveland Critics Circle Best Actor Award: Proteus in Two Gentlemen From Verona
1988 Won -- Los Angeles Film Critics Association Award Best Actor: Big (1988), Punchline (1988)
1989 Won -- Golden Globe Award Best Actor in a Motion Picture Comedy/Musical: Big (1988)
1989 Won -- Saturn Award for Best Actor: Big (1988) [Academy of Science Fiction, Horror and Fantasy Films, USA]
1989 Nominated -- Best Actor Oscar: Big (1988) [Academy Awards, USA]
1993 Won -- MTV Movie Award Best Male Performance: Philadelphia (1993)
1993 Honored -- Entertainment Weekly's Entertainer of the Year
1993 Won -- American Comedy Award Funniest Supporting Actor : A League of Their Own (1992)
1994 Nominated -- Golden Globe Award Best Actor in a Motion Picture Comedy/Musical: Sleepless in Seatte (1993)
1994 Won -- Silver Berlin Bear Award Best Actor: Philadelphia (1993)
1994 Won -- Golden Glove Award Best Actor in a Motion Picture Drama: Philadelphia (1993)
1994 Won -- Best Actor Oscar: Philadelphia (1993) [Academy Awards, USA]
1994 Won -- American Comedy Award Funniest Actor: Forrest Gump (1994)
1994 Honored -- Entertainment Weekly's Entertainer of the Year
1994 Won -- National Board of Review Award Best Actor: Forrest Gump (1994)
1994 Won -- American Comedy Award Funniest Actor in a Motion Picture: Forrest Gump (1994)
1995 Won -- Best Actor Oscar: Forrest Gump (1994) [Academy Awards, USA]
1995 Honored -- Entertainment Weekly's Entertainer of the Year
1995 Won -- Screen Actors Guild Award Outstanding Performance by a Male Actor in a Leading Role: Forrest Gump (1994)
1995 Won -- Golden Globe Award Best Actor in a Motion Picture Drama: Forrest Gump (1994)
1995 Honored -- Hasty Pudding Theatricals' Man Of The Year
1995 Honored -- ShoWest Award - Male Star of the Year
1995 Won -- Screen Actors Guild Award Outstanding Ensemble Performance in a Motion Picture: Apollo 13 (1995)
1995 Won -- UCLA Spencer Tracy Award
1995 Honoured -- AIDS Project Los Angeles for his work on behalf of AIDS
1995 Honored -- E! TV Entertainer of the Year
1996 Won -- People's Choice Award Favorite Actor in a Motion Picture: Apollo 13 (1995)
1996 Won -- People's Choice Award Favorite Actor in a Movie - Drama: Apollo 13 (1995)
1996 Nominated -- MTV Movie Award Best Male Performance: Apollo 13 (1995)
1996 Nominated -- MTV Movie Award Best On-Screen Duo (with Tim Allen): Toy Story (1995)
1996 Won -- Family Film Award Best Actor: Apollo 13 (1995)
1996 Won -- Blockbuster Award Best Actor: Apollo 13 (1995)
1998 Won -- American Television Critics Award: From the Earth to the Moon (1998)
1998 Won -- President's Award - From the Earth to the Moon (1998) [Columbus International Film & Video Festival]
1998 Nominated -- Emmy Award for Outstanding Directing for a Mini-Series or Movie: From the Earth to the Moon (1998)
1998 Won -- Emmy Award for Outstanding Mini-Series: From the Earth to the Moon (1998)
1999 Nominated -- Best Actor Oscar: Saving Private Ryan (1998) [Academy Awards, USA]
1999 Won -- Empire Magazine Award Best Actor: Saving Private Ryan (1998) [London]
1999 Nominated -- Screen Actors Guild Award Best Actor: Saving Private Ryan (1998)
1999 Nominated -- Golden Globe Award Best Actor in a Motion Picture Drama: Saving Private Ryan (1998)
1999 Won -- People's Choice Award Favorite Actor in a Motion Picture: Saving Private Ryan (1998)
1999 Nominated -- People's Choice Award Favorite All-Time Movie Star
1999 Nominated -- Chicago Film Critics Association Award Best Actor: Saving Private Ryan (1998)
1999 Honored -- American Museum of Moving Images Tribute
1999 Honored -- ShoWest Star of the Decade
1999 Honored -- GQ Man of the Year - Film Star
1999 Honored -- The Distinguished Public Service Award by the U.S. Navy
2000 Nominated -- Screen Actors Guild Awards Outstanding Performance by a Cast in a Theatrical Motion Picture: The Green Mile (1999)
2000 Won -- Blockbuster Award Best Actor: The Green Mile (1999)
2001 Nominated -- Best Actor Oscar: Cast Away (2000) [Academy Awards, USA]
2001 Nominated -- People's Choice Award Favorite Motion Picture Star In A Drama: Cast Away (2000)
2001 Nominated -- People's Choice Award Favorite Motion Picture Actor
2001 Nominated -- Blockbuster Award Best Actor: Cast Away (2000)
2001 Nominated -- Screen Actors Guild Award Outstanding Performance by a Male Actor in a Leading Role: Cast Away (2000)
2001 Won -- Chicago Film Critics Association Award Best Actor: Cast Away (2000)
2001 Won -- New York Film Critics Association Award Best Actor: Cast Away (2000)
2001 Won -- Golden Globe Award Best Actor in a Motion Picture: Cast Away (2000)


Other Milestones
1992 - Received star on the Hollywood Walk of Fame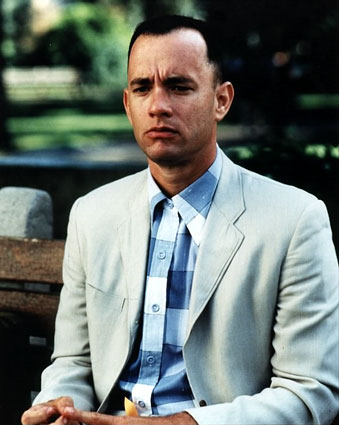 Flicks Interview with Tom Hanks

(Source : www.whyy.org)

Patrick Stoner: You know, I'm going to have to tell you up front: I've had it with you. Two Oscars, everyone likes you, a great wife, and now directing your own film that you also wrote [THAT THING YOU DO]. Enough is enough, already.
Tom Hanks: Patrick, stop now. My megalomania is already so close to the surface that - hearing this - it may just slip right out. Stop ... or DON'T stop. I'm not sure which. Because I enjoy hearing it.

Stoner: I'll stop -- for now. Share with me something, will you? We were at the world premiere last night [at the Toronto Film Festival]. You had your cast there, your wife, you stood up and talked with the audience. This was your baby, about to be shown to the public in a very big way. Can you share your feelings?

Hanks: You know, I'm just waiting for the moment when I throw up in the back seat of the limo on my way to a premiere. But that's what's nice about directing a film and having it done: There's nothing more I can do about it. It's done. That's it. All I can do is let it go and hope that people are kind to it.

Stoner: And people clearly WANTED to like it last night.

Hanks: They DID want to like it [laughs]. It's true. They WANTED to like it. I could feel that.

Stoner: But, as you know, once it's up there and running, THAT doesn't make a bit of a difference.

Hanks: Not a BIT. And I'm sitting there thinking, "Oh, the sound mix isn't right." "Ah, that line would have gotten a bigger reaction if I had just punched up that other thing there." "Oh, damn, they can't even hear the music in the balcony." Nothing feels like it's working.

Stoner: And I imagine you're also feeling for your cast?

Hanks: Very much. I'm rooting for each of them to be a hit. We got to know each other so well on the set. It was a good set -- no tantrums, no scenes, just a lot of people doing what they love to do. So, I wanted them to feel that their work was as appreciated as it ought to be.

Stoner: Well, OK, since you've opened up so much, I have to admit -- I'm not really upset with you. We still love you.

Hanks: Thank heavens, Patrick [laughs]. You had me reeling there for a few minutes. OK. . . I'm better now. What a relief!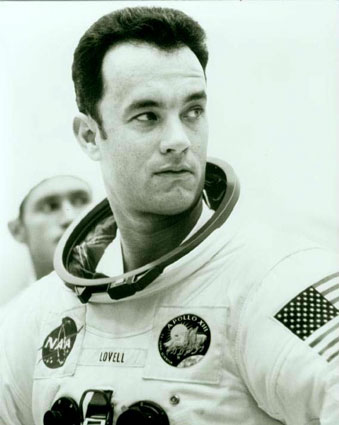 Hollywood's Mr. Nice Guy becomes a killer--and it's got Oscar written all over it

(Source : www.eonline.com)

by Glenn Whipp - December 7, 1999

How many Academy Awards can one guy own? Well, if you're Tom Hanks, and you're playing a compassionate executioner in one of the season's most anticipated movies, the early word says you should start clearing your mantel for yet another. The star of The Green Mile talks about dirty diapers, being unrecognizingly fat, growing hair and mounting a bid for the White House. And, oh yeah, that whole award-buzz thing.


You've got quite a growth going on your face. What's up with the beard?
Oh, it horrifies people. I'm on a break from filming my next movie, Cast Away, in which I play, not coincidentally, a desert-island castaway. Either that, or I'm playing Ted Kaczynski in an upcoming Family Channel movie. I can't decide.


You could give Fidel Castro a run for his money, too.
Yes, I could. This is three months of growth, which is longer than anything I've ever had. I don't know, it's just a beard. Everybody hates it, including me.


Chalk it up to an occupational hazard.
Well, it's nice when you have the time to make a bit of a physical transformation. Otherwise, it's like those old MGM movies they shot in 16 days, where nobody changes. For The Green Mile, I got kind of beefy, because there was an understanding that my character, a prison guard, could break somebody's arm if he had to--or wrestle somebody to the ground. He needed to be a guy who really filled out that uniform.


And now you're fighting to take off the weight in order to look like a man who has been shipwrecked.
I'm getting there. I'm 43 years old now, and it's a little different than it was early on. The weight is a little easier to put on, a little harder to take off. My metabolism has, like, seized up. It's really the exercise--that's what you need. In all honesty, I was as big as a house for a while. I have some photographs of me that--you want to talk about unrecognizable--I don't know who that guy is.


It's tough to sum up The Green Mile in a sentence or two. How do you describe it?
What the movie is about--look, I'll be damned. I'm not sure. I think that in a lot of ways, it's like the great myths that communicate the complexities of being a human or the really good folk tales before they got turned into Disney cartoons in which everybody lives happily ever after. It's a great paradox to be a human being in this world. That's what the movie is about.


The shorthand bio that follows you around is that you're a nice guy who plays nice men. Yet you played a pretty dark character in Saving Private Ryan, and in The Green Mile, you play a professional executioner, albeit a compassionate one.
Myself, I see a pretty good variety of roles. You make a leap of faith when scripts are presented to you. But all the movies I've made lately--You've Got Mail included--try to tell the truth somehow. They are society time capsules. And my job as an actor is to hit the marks and tell the truth and put in the kind of work that makes the audience believe me.

And just how do you do that?
You start thinking about your character as soon as you take the job, and by the time you begin filming, you have this huge, rushing river of images that you can't even stem the tide of. I wish there was a better way to describe it, but there isn't. Otherwise, you could go to some class or take a home correspondence course on how to be an actor.

You have said that you wished you could have played the William H. Macy character in Fargo or the Kevin Spacey role in American Beauty.
In either case, I would have jumped at the chance. But that's after the fact, after I've sat down in the movie theater and said, "Oh, man. Wow." These are fabulously human, wonderfully flawed human beings.


Still, you seem to have a knack for finding great scripts.
I don't always get it. There are plenty of movies I've passed on, and then they turn out great and I say to myself, Why couldn't I get that?


For example?
Long before it was even a screenplay, I had heard that somebody was going to make a movie version of a book by W.P. Kinsella called Shoeless Joe, which I had read. And I said, "There's no way you make a movie out of that book. They're insane." And it was called Field of Dreams.


You're building on the success of Saving Private Ryan with a 10-part miniseries for HBO, Band of Brothers. Why do you find the World War II period so fascinating?
I try to project myself into it. When I was 22, I was trying to figure out how to get to junior college on time. And when these guys were 22, they were doing things like trying to figure out where they were in nighttime Normandy, having jumped out of an airplane with 100 pounds of gear on their backs. These are great stories. And the fact that my Uncle Ernie and my dad did this kind of stuff and never told me about it makes me even more fascinated.

Some of your films--particularly, Forrest Gump--seem to work as signposts for the Baby Boomer generation. Do you see that as part of your appeal?
I don't necessarily see myself that way, but I probably am. In 1956, the year I was born, it was the peak year for birth in the United States. There are more people our age than anybody else. We could crush every other generation if we decided to.


You make it sound like you're tempted.
I think we should. Do you ever watch TV? It's like, "Oh no, here's another high school TV show. Gee, I hope this relationship works out for these juniors. Otherwise, what's going to happen when they graduate? Their lives will be in shambles!"


But your son Colin [Hanks has two children, Colin, 22, and Elizabeth, 17, from his first marriage and two, Chester, 8, and Truman, 2, with actress-wife Rita Wilson] is in one of these shows, Roswell.
Yeah, he's in the alien high school TV show. It's a pretty good show, actually.

Did you have him pegged as an actor?
I remember seeing him in shows in junior high school, and I thought, Oh, he's got the chops. I want all my kids to develop some passion for what they do, so it doesn't seem like work when they do it. And that he's been able to pursue that and actually land a gig, well, I'm ludicrously proud of him.

Your passion for acting seems to go beyond just doing your job. On The Green Mile, you fed the cast and crew every Friday at your own expense and even staged a fireworks show.
I don't say yes to a project unless I'm willing to put in the work. And that means "Go, team, go!" It means keeping morale up. It means living up to my responsibilities every day on the set, whether it's a short movie that finishes under budget like Saving Private Ryan or a long movie that goes way over like The Green Mile.


Why did it take so long to make Green Mile?
It was just one of those movies that needed a long time. [Writer and director] Frank Darabont has no life; you have to understand that. He eats all his meals standing up and never likes to take any time off. And he had an idea, an image of the movie in his head, and he wanted it all to look and sound the way he imagined. And since I think The Shawshank Redemption is one of the best movies of the past 10 years, I bow to his expertise.


It is hard to argue with the results. And now the Oscar drumbeat has started for you again.
Where? There's no reaction to have to that. It's all part of the big sweepstakes competition that seems to grow bigger and more massive every year. What can you do? I mean, I hope I get nominated. It would be great for the movie. It's a fun night. It's a long six weeks, but if it happens, it would be magnificent.


What do you think of all these actors who have purported designs on the White House?
I think it's delightful theater, fabulous entertainment for one and all.


But not for you?
[Laughs.] When would I find the time? I'm in my child-rearing years right now. I had kids way before they were hip. Remember that period of time when it was like, "Oh, it's the nice thing to have them"? I've been changing diapers and giving baths for the last decade.


Are you a tough dad?
No. I'm a pushover. They can't do anything to make me mad for more than 15 minutes.


Are you doing anything special for New Year's Eve?
I'll be playing cards with the kids at the kitchen table. And having a really good time doing it.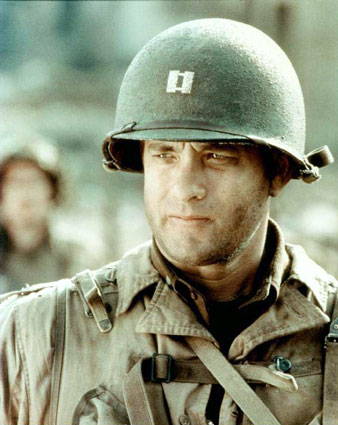 Tom casts his magic again

(Source : www.lineone.net)

Let's face it. Who hasn't at some point dreamed of living as a castaway on a tropical desert island, far from the daily grind of work, rotten weather and unreliable transport?

After all, the recent popular television documentary Castaway as well as the enduring and much loved radio series Desert Island Discs must surely be proof that deep down many of us would love to escape the rat race.

Well try telling actor Tom Hanks that. The Hollywood star reckons he'd be perfectly happy never to set foot on a desert island again after discovering just how terrifying being a castaway really can be.

The Oscar-winning actor spent months on a remote Fijian island for his new movie Cast Away and far from being an idyllic experience it proved to be something of a nightmare for the 44-year old star.

Not only did he have to lose 55lb in weight for the role and spend weeks up to his neck in water, the shoot almost turned to tragedy when he caught a serious infection.

"Just before we left the island I had a little sore on my knee and something got inside there. We left Fiji on the Friday and by the Sunday my leg was twice its normal size," explains Hanks, looking more than a little relieved to be in the urban surrounds of London.

"I had to go to the doctors and I thought I was going to get it cleaned and some antibiotics to take. The next thing I know there were five doctors running around in a panic trying to figure out what was inside my leg.

"I underwent surgery that night and was out for three weeks. We had to shut down the movie. I was very close to blood poisoning, which can kill you. If I'd really been a castaway on that island, doctors told me I would have been dead in five weeks."

But it wouldn't just be a physical illness which might finish off the normally robust star on a desert island.

Hanks, who is happily married to actress Rita Wilson and a dad of four, reckons sheer loneliness would mean he'd never make it as a real life castaway.

"There's a difference between solitude and loneliness," he ponders, "I can understand the concept of being a monk for a while.

"You take a vow of silence, of not saying anything, hearing anything or reading anything, but with my personality that would only last a few hours and then I'd probably go stark, raving nuts and probably start to do shadow puppets on the wall," he smiles.

"I have too many of the chromosomes of an actor and performer. I need some sort of stimulant and diversion."

But despite his reservations the versatile star makes for an extremely convincing castaway in the film.

He threw himself wholeheartedly into his role as a workaholic man, who escapes a plane crash only to be washed up on a deserted island, where he faces an even greater battle for survival for the next four years.

Hanks was so determined to make the part as realistic as possible that the film was shot in two stages over 16 months with a one-year break so that he could undergo a dramatic physical transformation.

He didn't shave or cut his hair for weeks and shed 55lb in four months with a diet and exercise regime which he admits was one of the toughest things he's ever had to undergo.

"The hardest thing was the time," he recalls. "I wish I could have just taken a pill and lost all the weight but the reality was that I had to start in October knowing that we were going to go back in February.

"The idea of looking at four months of constant vigilance as far as what I ate, as well as two hours a day in the gym doing nothing but a monotonous kind of work-out, that was formidable. You have to power yourself through it almost by some sort of meditation trickery. It's not glamorous."

It was, however, worth it, as Hollywood rumours abound that Cast Away could earn Hanks yet another Oscar.

If so, it'll be a hat trick for the star who can't seem to put a foot wrong. His impeccable track record includes a plethora of Oscar and Golden Globe nominated movies, including Saving Private Ryan, The Green Mile, Philadelphia and Sleepless In Seattle.

But if there's one thing his castaway experience has taught him it's never to take anything for granted. Even his glittering career.

"During the film all I did was catalogue the nature of things that can be taken away," he remembers. "That's everything from a cheeseburger to the feeling of cold air from the refrigerator door on you at night.

"I love what I do for a living, it's the greatest job in the world, but you have to survive an awful lot of attention that you don't truly deserve and you have to live up to your professional responsibilities and I'm always trying to balance that with what is really important.

"My kid could get a bad X-ray and I could get a call from the doctor saying I have something growing in my bum and that would change my perspective on everything instantaneously, on what is and what is not important," he adds with a grin.

"He'd probably still come in very handy on a desert island though."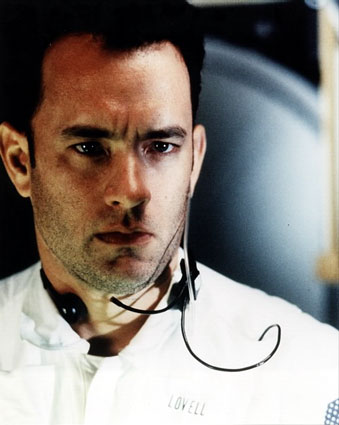 TOM HANKS

(Source : www.celebrityforever.com)

BIRTH DATE :
July 09, 1956
BIRTH PLACE :
Concord, California
OCCUPATION :
Actor, Director, Screenwriter
EDUCATION :
Chabot College; California State University at Sacramento
ADDRESS :
PMK
955 S. Carillo Dr. Suite 200
Los Angeles CA 90048
EMAIL :
NY122@aol.com


RELATIONSHIP :
Samantha Lewes, 1978 (divorced 1985); Rita Wilson 1988
Son, actor Collin Hanks; Children: Colin, 1977; Elizabeth, 1982; (with Lewes); Chester, 1990; Truman , 1995 (with Wilson)