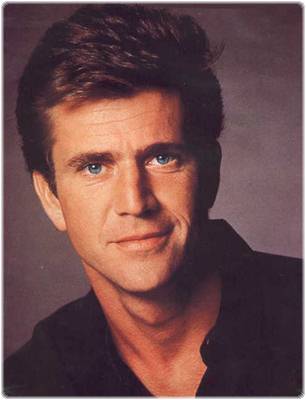 CLICK ON THE PICTURE TO GO TO MEL GIBSON CENTRAL WEBSITE



Profile

(Source : www.celebritywonder.com)

Name: Mel Gibson
Birth Name: Mel Columcille Gerard Gibson
Height: 5' 9''
Sex: M
Nationality: Australian
Date: January 3 1956 at 4:45pm-EST
Birth Place: Peekskill New York
Occupation: actor director producer
Education: All-boys Catholic school
National Institute of Dramatic Art in Sydney Australia
South Australia Theater Company
Husband/Wife: Robyn Gibson (dental nurse; married on June 7 1980)
Father: Hutton Gibson (railroad brakeman)
Mother: Ann Gibson
Brother: Donal Gibson
Son: Edward Gibson (twin of Christian) Christian Gibson Willie Gibson Milo Gibson (1990) Thomas Gibson(1999)
Daughter: Hannah Gibson Louis Gibson (1988)
Claim to fame: as Max Rockatansky in Mad Max (1979)


FAN MAIL:
C/O International Creative Management
8942 Wilshire Blvd
Beverly Hills Ca 90211
USA

Icon Productions Warner Bros
4000 Warner Boulevard Producers Building 3 No 17
Burbank Ca 91522
USA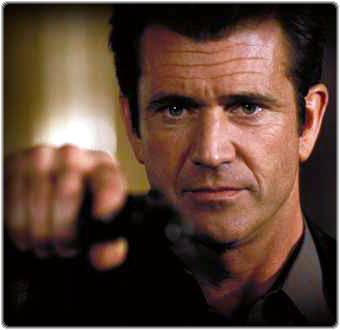 BIOGRAPHY

(Source : www.starpulse.com)

Born on Jan. 3, 1956 in Peekskill, New York but raised in Australia, Mel Gibson was the sixth of eleven kids. After attending the National Institute for Dramatic Art at the University of South Wales, Gibson soon landed the lead role in the movie Mad Max which became the highest grossing movie in Aussie history. The movie's sequel, Road Warrior, was a hit around the world and from there he made a number of acclaimed movies such as The Bounty and Mrs. Soffel. His next movie, Lethal Weapon, was a huge success as was his Oscar winning creation Bravehart. Recently, Gibson has starred in Ransom, Conspiracy Theory, Payback, and plans to star in and direct the upcoming movie Farenheit 451.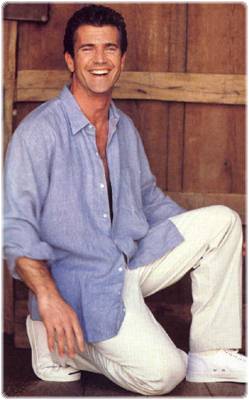 War is Mel. The Patriot star lets freedom ring with the star-spangled holiday blockbuster.
By Stephen Schaefer

he split is pure Mel: In back-to-back summer films, Chicken Run and The Patriot, the hunk with the hankering for slapstick reminds us why he's the highest paid star in Hollywood. On the one hand, he's offbeat enough to hatch a swaggering claymation chicken; on the other, he's cool enough to play an avenging hero with lousy hair extensions, no less.
"They're both freedom fighters," Gibson says offhandedly. In fact, The Patriot's Ben Martin is not just any freedom fighter. Originally modeled after the brutal Revolutionary War hero Francis "Swamp Fox" Marion, the character was changed to a historical composite in order to avoid controversy. Gibson molded him into a pacifist family man with a past who enters the war only to watch over his idealistic young son (Heath Ledger), but who finds the blood lust upon him once again. For a subject notoriously inimical to big box-office success, the revolution depicted in The Patriot seems closer to the Dark Ages mayhem of Gibson's Braveheart. There is no George Washington, Paul Revere, or Ben Franklin in this $100 million-plus epic.
But there is Gibson, who producer Dean Devlin said was more committed to the film than to maintaining his image. "He's so not interested in the Mel brand," Devlin said. "You can see that when his [character's] family is in danger at the farm. Most actors wouldn't play it so cowardly. The way he cried over his son was hard for me to watch."

Gibson arrived to meet Mr. Showbiz at a Beverly Hills hotel dressed casually in faded denim jeans and a black polo shirt with glasses hanging from the placket. Sipping water without ice and carrying a pack of cigarettes, he joked about his career choices and laughed at the notion that he should be troubled about getting $25 million a movie but turned serious when talking about the urge to protect his family at all costs.

Did you pull any on-set pranks during filming?
It wasn't too bad. I had the cheerleaders come out and entertain the troops one day. It was like a USO show.

Patriot producer Dean Devlin says that you paid for a radio spot advertising a party at your house and the address given was really Devlin's rented house.

And it looked like a porno house! All these white walls and fountains and leopard skin rugs and stuff. It was, uh, very comfortable, and Dean enjoyed it there. But I didn't put the news on the radio.

George Clooney has said that he got the The Perfect Storm because you turned it down.

Why does he tell people that s--t?

So you did turn it down?

Well, you can only do one movie at a time.

Why choose Patriot over Perfect Storm?

It's just a great story. I liked the character a lot, [it has] a lot of depth in it. I liked Perfect Storm and thought it a good story. I hope they [both] do well.

Seems like you go for the war movies.

I, uh, don't so much like war movies. I like good movies. I think I've only been in a couple, three or four, but they put ordinary people in extreme situations and I like to see what happens to them.

This is like Braveheart in a tricornered hat.

I don't think so. You're talking about the struggle against oppression, but the similarity ends there. What you really get is a different kind of story entirely, with the kids and family. To me what was most interesting is not this guy [I play] but the boy [his eldest son, played by Heath Ledger] who is the patriot.

With seven kids, acting the parent isn't a stretch for you.


No. In fact, a lot of people who aren't parents and some parents go too hard with the whole thing. They try to demonstrate too much how they love their kids and it's not like that. There's normal and there's phony.

How does it feel to become a father again at 44?

I thought we were finished. The next youngest is 10 years old, and it was, "Hey, we've done great." Then it was, "Whoa, oh man, can we start this again? We're not exactly spring chickens anymore." But it's been the greatest thing. The little guy is really something.

Your character, Ben Martin, also has seven kids. Any other similarities?

I'm not a tomahawking kind of guy.

Did Martin's role as a widower protecting his large brood make you wonder what you'd do in a similar situation?

Well, sure, you think about those things. You think, "What if?" Particularly when you're around seven little people.

Was it emotionally difficult to imagine that?

You don't have to use your imagination very much to imagine the loss of a child. The yuks are a little harder, the timing. But no matter what it is, somewhere along the line, you have to align it with the truth or else it won't work. You watch Jim Carrey; he's so bizarre and larger than life, but even he understands that you have to relate that stuff to the truth. That's why it works, because he's doing that first. So it doesn't matter what style you're in as long as you observe the truth.

Has your family ever been in a situation where you felt you'd defend them to the death?

[Nods] Little things. I consider myself a bona fide coward, but it's amazing what you'll do if you need to. I remember when I was 15 years old, I woke up to sound of my sister screaming, and she was trying to get my brother up and he was like, "Leave me alone." I just jumped up and she said, "There's a guy out back and he's beating your father up." I thought, "What the hell." I ran out back and there was indeed some kind of intruder, but it was the opposite way around. My old man was kicking him in the ass and putting his face through a window. And the guy was taking off and I found myself taking off too, chasing him down the street with a frying pan and I was naked too. Both of us were naked. This was in Australia a long time ago.

You were running down the street not realizing what you were doing?

I was in my underpants and I just wanted to kill this guy. It just offends you so badly that anyone would come in and f--k with you. There was one time a guy put his hands on my daughter when we were walking around, and I just heeled him. I put the heel of my palm in his chest. I didn't know where he was going, but you do that with your kid.

Do you have guns at home?

I don't have guns about. It's not that I don't believe in them, I just don't want to have my kids find them and blow their heads off.

What if you had to put a gun in your kids' hands, like we see in the movie?

I would hate to send them to war.

Didn't your dad move from the U.S. to Australia so his kids wouldn't have to go to Vietnam?

That's not the truth. What he said to us was, "At least if we're in Australia," he said, "you can wait until you're 20 until you're drafted, instead of at 18 [in the United States]." That's really young. I have twin sons who are 18 and the thought of these guys going off to someplace and getting shot at is horrific to me. So it wasn't necessarily to escape; he was going there anyway. His job was finished and he'd been injured and his mother was from there and his relatives were there. The economy was better there [and] the cost of living, and he wanted to make a new start someplace. We just shuffled off.

Did your father really win on Jeopardy?
Yes. In 1968, he was the Jeopardy grand champion for the whole year, and that was not long before we left. I have 10 brothers and sisters and I'm sixth of 11.

Do you consider yourself more American than Australian?

I'm a hybrid, and it's not a bad thing. They're really good places, both of them. I think Australia has a lot in common with here, both have similar beginnings of being dumping grounds. Australia is a great place. I owe them a lot. It's a good country.

Do you think The Patriot is anti-British?

Hey, we're giving the Germans a break. [Laughs] What can I say? Somebody's got to be a bad guy. You go to every country everywhere and somebody is going to have done something horrible to somebody else. The Vikings used to beat up the English and God knows who beat up the Vikings. The Americans used to burn Vietnamese villages.

Is it difficult to be historically accurate when you're making entertainment?

Well, you adhere as much as possible up to the point where it becomes non-compelling. You need to juice it up a bit; it is the movies, after all. We had the Smithsonian there and even though this is fictional, it's taken from real stuff.

Do you think Patriot has a political resonance in the 21st century?

It should have a resonance, not necessarily political, but just a resonance for anybody who goes to see it. They'll get some kind of understanding of the things that went on and how the place started. The kinds of things that went on.

The violence, the horrible inhumanity.


Oh, there are some really horrible atrocities committed. And not just by the British on the colonialists but between the colonialists, between the loyalists and the rebels. This was real bad stuff.

Like when Martin butchers the redcoat?

A desperate scene. He's just lost a kid and he just goes crazy. Certainly some of the more ordinary behavioral moments are probably close.

What kind of direction did Roland Emmerich give you for that scene?

It was hilarious. I didn't know what Roland wanted. I'm there on the set, and I've got the tomahawk and I've got to throw it in his back and then whip it out and I think that's probably it, I'll let the guy float downstream or something. Roland said, [Gibson lapses into Emmerich's German accent, gesturing with an imaginary cigarette] "When you get the tomahawk out of his back, I want you to hit him, like, oh, 30 or 40 times." I went, "What? Did you say 30 or 40 times?" and he goes, "Yeah, and then go a little bit crazy." [Laughs]

Devlin talked about your willingness to go to some deep, dark places of your own psyche. Where did you go?

I don't know. It's not that deep and dark; it's pretty out there, really. Yeah, I just attacked the FedEx man yesterday.

You're not a Method actor, are you?

I don't know what that term means. It's gotten a funny kind of skank about it. I have a method, I suppose, and I'm not sure what it is, and I'm not sure it's always the same.

How did you intensify Martin's conflict?

What I wanted to bring was the real sense of fear. Of himself and of what he'd done [years earlier, during a frontier conflict] and about how it would come back and get him. And he prays, and he's scared. What do you do when you're scared and start losing kids? So the guy's religious.

As are you.

I'm not really. Hey, I'm just trying to do my best day to day. I'm not a Jimmy Swaggart kind of guy. For me, there has to be some kind of order, otherwise I'm the Viking pig. What's to stop me, really? Only yourself, right? And when it comes to the self, there's a problem because it's an egotistical self, and left to its own devices, [it] will devolve into some kind of chaotic state. The self needs help because the self gets lost. That's all. It's just common sense to me and it makes all the sense in the world. There are people who have no particular strong belief in a deity and they manage to do quite well and I don't know how. It's just [that] I couldn't do it.

What does your middle name, Columcille, mean?

It's Latin. It's pronounced like "basilica" and means "dove."

Is it true that George Miller is working on Mad Max 4 and that he'd like you to come back and do it?

I love working with George and think he's a genius. I haven't seen anything, but s--t, I'm always happy to sit down and have a yap.

Are you going to the Olympics?

No, but I like them. I like track and field.

What was it like to put on a bra at the Hasty Pudding Awards?

It was fun but I already had one on underneath.

What was your favorite toy as a child?

We were poor and I asked my father for a pet that would go everywhere I went and eat everything I ate, so he got me a tapeworm.

How do you react when you hear people talk about the excessive salaries in Hollywood?

[Belly-laughs] That's all I have to do.

What's your philosophy on playing heroes?

It's a tightwire, because in fact, you do have to be heroic in order to suit the formula for the film. But what is your definition of "heroic"? My theory on the whole thing is the hero is like the John Wayne kind of guy who says, "Come on, men, let's go over the wall." But it doesn't work unless there's a battle within himself, unless he has to conquer weaknesses in himself, or flaws.

You're not afraid to show weakness?

No, that's real somehow. And everyone has it. I understand fear, I'm afraid every day.

(Source : www.showbiz.go.com)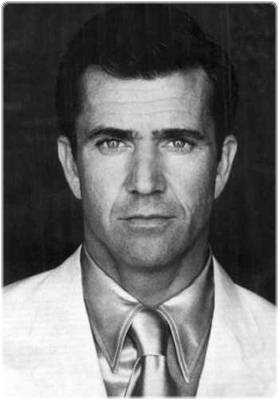 What Women Want

Interviewed by Film 2000 with Jonathan Ross

Could you tell me a bit about this story?
It's about men and women and about what keeps them separate and what keeps them together. It's about the misconceptions the fairer sex has about the hairier, more brutish one, and vice versa.
Who exactly is your character?
He's a guy's guy. He was raised around women. His mother was a showgirl in Vegas and he was raised all around showgirls so he's got a pretty set idea about women. The male role models he's aspired to are the people he saw, the cigar-chomping, ass-slapping, women-chasing chauvinists. Then he has an accident where he is electrocuted and hits his head, and he wakes up able to hear the very personal thoughts of every woman he comes in contact with.

So, does that get him into trouble?
It takes him a while before he begins to use it with real expertise. Then he realises that it is a really good gift and he starts to use it in a very particular way, for specific reasons.

Does your character?
Yeah, he does, he hears all sorts of horrors. He's appalled. It's pretty funny actually.

Why did you choose Helen Hunt for this film?
The script went to her and we were just very fortunate she grabbed a hold because she's very busy with a bunch of other stuff. She's very much in demand and she's just perfect. She has this kind of sweetness. It's the combination of strength and goodness that conquers his heart.

What about the comedy aspect, is it really tough to do?
I think it is tough and it is really easy to be false, and if it is false, well, then it ain't funny.

Do you think you have to be a naturally funny person to do comedy roles?
You have to have an understanding of it I think. You have to have at least a sense of humour.

Are you going to direct again?
I don't know when or what, but I will. I would never make the mistake of actually being in it again... that makes it not so much fun.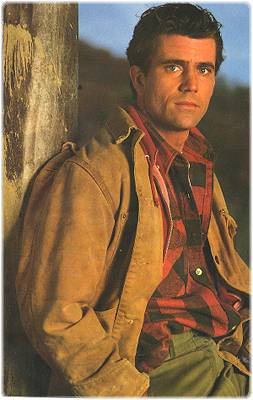 MOVIELINE
JULY 2000

MEL'S MOVES
By Michael Fleming

AS THE DARKLY HEROIC REVOLUTIONARY WAR EPIC THE PATRIOT BREAKS OUT ON SCREENS, MEL GIBSON LOOKS BACK ON THE OTHER DARK HEROES HE'S PLAYED (IN MAD MAX, LETHAL WEAPON AND BRAVEHEART), NAMES THE FILMS HE'S PROUD OF (GALLIPOLI, THE ROAD WARRIOR), DISSES SOME LOSERS (THE RIVER, AIR AMERICA) AND EXPLAINS WHAT HE WAS THINKING WHEN HE MADE THE MANY CHOICES THAT HAVE TURNED HIM INTO THE NEAR-LEGEND HE IS TODAY.

On location in Charleston, South Carolina, Mel Gibson is dressed in 18th-century garb and hair extensions only slightly less wild than the ones he wore in Braveheart. He's portraying Benjamin Martin, a man who has buried a past of brutal experience from the French and Indian War, but is forced back into fighting during the Revolutionary War to protect his children. The film is The Patriot, written by Saving Private Ryan scribe Robert Rodat and directed by Roland Emmerich, whose last brush with Independence Day had to do with the world being blown up by aliens. As is common with summer event films, the shoot has run longer than expected and Gibson's face betrays the wear and tear of the production, but neither he nor anybody else looks unhappy. "The first few days you watch him and say, 'My God, this is fucking Mel Gibson." Emmerich tells me. "But he's so disarming you quickly forget." Gibson knows everybody's name as he strolls the set, and dotes on the young actors who play his children. At the dinner break, he attacks the buffet spread along with everyone else instead of retreating to his trailer. When his plastic spoon breaks while eating a mishmash of apple crisp and other deserts, he keeps shoveling with what's left of the utensil.

Gibson wears the calm confidence of an actor who has evolved over two decades from a handsome, hard-living star-in-the-making to a household name who also happens to be an Oscar-winning director and producer. In fact, he's more remarkable than that. While most actors who achieve his fame and pay scale find themselves caged into a screen persona they can barely stray from, Gibson has played truly divergent characters over the years, many of whom have specialized in objectionable behavior worthy of a screen villain rather than a hero. The Mel Gibson known to us from countless interviews over the years is a self-effacing, prank-pulling, pun-spewing, occasionally reckless guy who somehow lucked out between The Road Warrior and Lethal Weapon and became a screen icon, but who's really just a great guy... and so on. The Mel Gibson you can't help missing if you look at his resume is a guy who's made many interesting calculations over many years, taken some whopping risks and ended up on top with breathing space to spare. Have chatted with Gibson when his company, Icon Productions, made a TV movie from a book I'd written on the Three Stooges, I decided to talk with him about the choices he's made in his career and the priorities that have guided him. He tends to laugh off everything, but only the Stooges would believe he's laughed his way through the decisions that have gotten him where he is today.

MICHAEL FLEMING: I thought you'd be amused by this Wall Street Journal column that claims you're being paid $ 25 million for The Patriot.

MEL GIBSON: (Wincing at the sight of it) Jeez, I hate stuff like this. (Lights a cigarette, looks around the hotel dining room we're sitting in after shooting has finished for the day) This room is a last bastion for smokers. But at least they've got a smoking section, which is better than L.A.

Q: You always seem in your interviews to have either just quit smoking or just quit quitting smoking.

A: Well, I guess you've got to have at least one vice.

Q: Now that we've covered big money and little vices, let's talk about The Patriot. What appealed to you about this film?

A: It was a really personal story that put a guy into an extraordinary situation. I love that. The screenwriter, Robert Rodat, is pretty dark when he gets going, and he really displays it here. There are elements to the story that are shocking, and yet it has to go there to convey the character's desperation. The thing that really got me is when he takes his very young sons with him to kill people. What was cool was that, OK, he needs their help. But he's also thinking, "I'm going to teach them how to kill." It's kind of knuckle-dragging stuff.

Q: Did you wonder whether this was too close to your character in Braveheart, a reluctant warrior who turns out to be a brilliant war tactician?

A: What's different with this character is that he's truly afraid of himself, of his own sins. He's always had feeling there will be retribution for his past misdeeds, which he obviously feels were war crimes.

Q: Your character was based on the real Revolutionary War hero Francis Marion, the "Swamp Fox," but then fictionalized. Why?

A: It's partly based on Francis Marion, but we took the attributes of other heroic types and melded them in to create a conglomerate Revolutionary War guy. To avoid confusion and finger pointing, he was given a different tag.

Q: When you chose this film, did it give you any pause that the director was Roland Emmerich, a German-born filmmaker with a sci-fi resume?

A: I like the heavy sci-fi stuff he and (producer) Dean Devlin have done. The fact that they bit into this script and said, "Wow" made me feel OK. They had more enthusiasm for it than I did. Roland has the constitution of a cockroach, and I mean that in the best possible sense. You look at him and wonder when he's going to fall over. He smokes all the time, doesn't eat, doesn't sleep. I don't know how he's doing it. I always watch directors, and he's full of surprises.

Q: How does his approach to battle scenes compare to yours in Braveheart?

A: It's totally different from anything I would have tried. It's more beautiful, the whole atmosphere of it, like a painting. I got the atmosphere of Braveheart by just being brutal. He's more particular about things. It's just so beautiful to look at. It's John Ford.

Q: Being a franchised star with the burden of carrying a film cages an actor in terms of choices, but you seem to have created a larger cage than some of your peers. Have you consciously managed the neat trick of getting people to accept you in darker, risky roles.?

A: Yes, I think one has to be conscious of it. You say, can I do this and have people understand the character, even though he's committing heinous acts? I find that an interesting challenge

Q: Do you ever miss the days when you weren't so famous and there was less weight on each choice?

A: A little bit. But is unrealistic to think you can turn the clock back that way. You've got to work with what's there.

Q: Do you consider yourself a brand name, or is that an insulting notion?

A: It's not insulting, because one way or another, whether it was well planned out of not, I orchestrated this whole thing. I wanted to do the things I wanted to do, and for the most part they've been successful and this is a by-product. You've never going to shake that stigma you've created for yourself. It's a nice fantasy to think, "Oh man, I'd like to come at this from no place," but it just ain't gonna happen. And all you can do is use as many of your skills as possible to give the illusion you're coming from nowhere. I'm not sure you ever pull it off, but you try.

Q: Could you have taken a role like Hannibal Lecter?

A: I don't know if I could have gone that far. I like to think so, but maybe that's ego. The thing about Hannibal is that he had to come from no place. Tony Hopkins had been all over the place, certainly, but he was nevertheless real fresh. Same with Brian Cox in Manhunter and was the best part of that whole film. It's that unknown quantity, the fact that you're discovering this monster.

Q: How do you decide whether or not you can play a character?

A: I decide whether I can actually put myself into those places and help the audience into that guy and take the audience on a vicarious journey that they might not want to take naturally. You have to find a way for the audience to access it.

Q: Any examples where you tried that and it didn't work?

A: I don't know, you tell me.

Q: One example might be the 1984 film The River, the first film you made in the U.S. Your character, the farmer, was so stubborn he lost all sympathy.

A: Yeah, he went too far. God, just this morning TNT showed The River, and I stayed on it for about two seconds and I couldn't bear it. But you can't trash it because it's what you did back then, a kind of stepping-stone to better things.

Q: The best example, though is last year's Payback. How many franchise good guys would play a character who asks a guy for a match and when he doesn't have one, say, "What good are you?" and blows his head off without conveying a shred of emotions?

A: [laughs hard] Well, everybody has those dark sides. There's something there that people can understand. And if you can make it understandable, then it's OK.

Q: Did you do a lot of soul searching over whether you could pulloff that character?

A: Oh, no, no. I liked it right away. I liked the unyielding quality. I decided the best way to do something like that was to just embrace it. I had an acting teacher when I went to university who used to talk about doing dialogue that you just couldn't bear. He said you have to make that your favorite par, you have to make love to what you despise. By not avoiding, but confronting and embracing it, eventually you find a moment of truth that audience can relate to. They might hate you, but they'll understand. That's what it was with my character in The Patriot.

Q: How do you figure the limits of the audience's sympathy?

A: With Payback, we stacked the deck a little bit--everybody's so heinous that it works. I remember watching this old John Carpenter movie called Assault on Precinct 13 a few years ago. I loved it because it went places that made me say, "I can't believe I just saw this." It went too far. In one scene, a little girl runs up to an ice cream truck and says something like, "Hey, mister, you gave me chocolate and vanilla, I only wanted chocolate," and this guy who's switched places with the ice cream truck driver shoots the girl through the ice cream cone and she falls over dead. All you can do is just laugh because you can't believe somebody went there. I'm sure that's the reaction it got in the theater.

Q: Was there a potential ice cream truck in Payback where you felt you had to pull back?

A: Absolutely. There was a fight with my wife, played by Deborah Unger, that was just heinous. Deborah gets a star for physical courage. This chick was like, "Throw me on the deck harder! Ram my head into this oven." I'm thinking, "What are you, out of your mind?" My character beats the daylights out of her, and it was too much. It crossed the line.

Q: So you pulled that out and made up for it by having him rip the pierced nose ring from the drug courier in the next scene.

A: [laughing] Yeah, exactly. I'd always wanted to do that.

Q: So you really like movies with darkness in them?

A: Talk to any kid and ask what kind of story they want to hear at night. The one with the birds and flowers--Bambi--or the Grimm's fairy tales where you have to face you own id. I want the nightmare. I need that conflict, the edginess that makes you want to know what happens next.

Q: Do you make your choices mostly by script or director?

A: Mostly script. I read a lot of scripts.

Q: What sparked you to play the wacko cab driver in Conspiracy Theory with Julia Roberts?

A: It was risky and prompted the "Should I do that?" question. The character was this bag man. You see them all the time. I've know these guys. But it's one of those films that might have worked better with people you'd never heard of. It wouldn't have gotten a big weekend, but it would have played.

Q: It's the downside of casting star. Fight Club never escaped the focus on its cast.

A: I don't know. I went to see Fight Club, and I thought it was really funny. For the first hour or so. Then I just wanted to get out of the theater.

Q: It suddenly takes its message to seriously. And then comes Edward Norton's brutal pummeling of Jared Leto.

A: That was their ice cream truck scene.

Q: Since you seek out risky roles, why, after years of resisting, did you star in a fourth Lethal Weapon, in which Riggs, the once-suicidal cop is getting married, having kids and getting the crap kicked out of him by Jet Li?

A: It is a bit like episodic TV, isn't it?

Q: So were you thinking, "I know people want it, I'll give them what they want?

A: You're thinking of seeing if you can make it fly the fourth time. And I think we might have just caught the cliff by our fingernails. Just. I certainly wouldn't try it again.

Q: Let's go back over some of your earlier choices. Did Mad Max, one of your first films, seem extraordinary to you when you chose it?

A: Oh God, no way. I was straight out of drama school, I didn't know what to think. I had virtually no experience with a real film. I'd been involved with some half-assed fly-by-night organizations that had turned out some pretty bad, quasi--I don't know what it was, horrible stuff. Mad Max was made on a shoestring, but had the feel of an independent film you might see now.

Q: The sequel, The Road Warrior, was a dramatic improvement.

A: That one is really timeless. Very simple and powerful. All these rip-offs of it don't have the simplicity.

Q: It's till being ripped off

A: Yes, there was one on the water. The Road Warrior, though was real simple and rough.

Q: The film you made after The Road Warrior, Peter Weir's Gallipoli, holds up remarkably well.

A: I liked that movie. I was so fortunate early on to be able to work with guys like [Mad Max and The Road Warrior director] George Miller and Peter Weir. They were 10 or 12 years older than me and had more practice in filmmaking than I did. I was into stagecraft at the time. My expulsion from the university well, it was more like an honorable discharge--coincided with what was happening in the film community at that time in Australia. I was there at the right time.

Q: Why did Weir pick you?

A: I'd auditioned for an earlier film and he told me right up front, "I'm not going to cast you for this part. You're not old enough. But thanks for coming in, I just wanted to meet you." He told me he wanted me for Gallipoli a couple of years later because I wasn't the archetypal Australian. He had Mark Lee, the angelic-looking, ideal Australian kid, and he wanted something of a modern sensibility. He thought the audience needed someone to relate to of their own time. That's really smart. It makes perfect sense to me now. Of course, I didn't understand it then.

Q: What was Weir's strength as a director?

A: He had a very strong vision, knew exactly what he wanted to say. And he had an extraordinary way of communicating. It was romantic, bordering on spiritual. The atmosphere he created, the way he'd shoot something, the way he edited it, his way of looking at stuff was unique and interesting. And he so loves what he's doing. Gallipoli was amazing for what he managed to do with no money. It helps a reemergence of the film industry in Australia. It was a great indigenous story that presented itself to the world, saying, This is a real motion picture and we're not apologizing for anything just because we come from a place that's not known for motion pictures. George did that same thing.

Q: How do you feel about your other film with Weir, The Year of Living Dangerously?

A: What I loved about that film was the atmosphere that Weir evoked, and he did it very simply. I didn't necessarily see my role as a great challenge. My character was, like the film suggests, a puppet. And I went with that. It wasn't some star thing, even though they advertised it that way.

Q: Have you wanted to work with Peter Weir again?

A: We talked about doing Fearless, but unfortunately I was in something I couldn't extract myself from. I'd love to work with him again. I learned a lot from him and he doesn't even know it. The things you learn from those first people you work with when you're very young and impressionable, it sticks.

Q: How did you come to Hollywood?

A: After The Road Warrior my agent suggested I come over here and make films. I did and I worked in mediocre fare, films that had possibilities, but I just didn't have the maturity to help much. The people I was working with were all good and competent and I got to experiment, with minimal to moderate success.

Q: The Bounty was one of your early films. How did you feel about that one?

A: Tony Hopkins was great in that, he saved that picture. It was a kind of fresh look at Captain Bligh, and I think of all the renditions of who Bligh was, his was probably the closest. His Bligh was stubborn and didn't suffer fools, but he was brilliant and just had a lot of bad luck.

Q: When you took that role, wasn't the director going to be David Lean?

A: He'd been working on it awhile with the writer Robert Bolt. Lean went off and Bolt had a stroke. I think the main problem with that film was that it tried to be a fresh look at the dynamic of the mutiny situation, but didn't go far enough. In the old version, Captain Bligh was the bad guy and Fletcher Christian was the good guy. But really Fletcher Christian was a social climber and an opportunist. They should have made him the bad guy, which indeed he was. He ended up setting all these people adrift to die, without any real justification. Maybe he'd gone island crazy. They should have painted it that way. But they wanted to exonerate Captain Bligh while still having the dynamic where the guy was mutinying for the good of the crew. It didn't quite work.

Q: What about Gillian Armstrong's Mrs. Soffel, in which you costarred with Diane Keaton?

A: Just OK.

Q: The original Lethal Weapon is what made you a huge star in the U.S. What about that script interested you?

A: At that time, there was this plethora of films about muscle-bound dudes who were two-dimensional. They saved the world, but they weren't real at all. Lethal Weapon is about a person who's been through war, who assassinates people for a living and is on a police force. What does all that do to him? The guy's suicidal. I hadn't seen that.

Q: When you make your decisions, do you go from the gut or rely on the counsel of certain people?

A: It's always interesting to hear certain opinions I value, but basically I just go with my own gut.

Q: Do family issues weigh into your decisions on what film to do?

A: Oh, absolutely. Years ago I had this offer to go and make Mountains of the Moon in Kenya with Bob Rafelson. I liked the story. I'd read about Richard Francis Burton, the explorer. But, if you've got kids, you don't go off and live in Africa for six months.

Q: Other movies you've spoken about that didn't work out so well--would they include Bird On a Wire?

A: Yeah, well [laughing hard, but uncomfortable] I don't remember.

Q: Air America was rumored to be one of those terrific Hollywood scripts, but it never seemed to get off the runaway as a picture.

A: It was a good script, and it didn't translate on-screen at all. I don't really know why. I have theories, but I don't want to besmirch anybody. I remember watching it and thinking, "Whoah, that wasn't too good." Sometimes it's just not gonna pay off.

Q: How do you feel now about Tequila Sunrise?

A: That was cool. I liked that a lot. I thought what Bob Towne did with the script on that was really good. It was mysterious, atmospheric and tantalizing.

Q: You must see the best scripts, with few fingerprints on them.

A: Yes, I do see all the scripts, but not necessarily without fingerprints.

Q: Have you ever wanted to pass on a script but then had you mind changed?

A: Yeah, Ransom. I'd read it and thought, "This is a great premise, but it's not really flying for me at all." Then Ron Howard called and said, "You know, I kind of like the premise." I said, "Me too," and I went in and talked with him and Brian Grazer. They did a quick rewrite and I read it again and thought, "Wow." It still wasn't there, though, and I still wouldn't have done it on the script alone. But I thought, shit, this guy Ron knows what he's doing, and he's invited me to sit down at a table to shoot the breeze and see if we can't get it to happen. So I just committed right there.

Q: What did you guys change?

A: We gave the character flaws, made him guilty of bribing union officials, stuff like that. That made his dilemma more painful and real, and I thought, OK, now he's not so squeaky clean.

Q: Ransom is a difficult film for a parent to watch, don't you think?

A: I knew it wouldn't be a comfortable thing. As I've said, for me being comfortable isn't all that interesting.

Q: Speaking of which, weren't you supposed to shave your head to play a twisted investigator in your new film for Wim Wenders, The Million Dollar Hotel? Did you chicken out?

A: [Laughs] I was all ready to go, but they didn't want me to do it. He's weird enough without that. And the bald thing has been done. Everybody's been bald. The other thing is, white guys don't look good bald.

Q: How did studio executives receive the idea of your playing a guy with half his face disfigured beyond recognition back in your directing debut, The Man Without a Face?

A: I guess I was naive because I didn't think it would be a problem, which it was. If it had cost a lot of money, they would have said no.

Q: Was part of your motivation to play that character a desire to escape being the guy with the face?

A: "The guy with the face"? Well, I tried to get somebody else to do it and they wouldn't let me, so I did it. Maybe there was some of that working subconsciously. Maybe it was a fantasy for me, that it would be cool to hide under a bag here and try to make it fly.

Q: You wanted someone else to star in Braveheart, too. Who?

A: I didn't know. Actually, I did, but I'm not telling you. The person I wanted wasn't big enough at that time, and the studio wouldn't accept him.

Q: What's the situation with Ray Bradbury's Fahrenheit 451, which you want to direct, but which Warner Bros. would only make if you replaced yourself with Tom Cruise or Brad Pitt?

A: I'm not doing it after all, because I can't get who I want to do it and I'm not starring in it. It's murder. You age five years doing both. It's a good script, but it's also prohibitively expensive. We'll see what the future brings.

Q: It seems if there was ever a role you were taking risk with it was Hamlet. The easiest way for an actor to get his teeth kicked in is to do Shakespeare in a high-profile way, and Hamlet was the first film your company produced.

A: That film was a baptism by fire. A more difficult thing to get off the ground I don't think you could pick, and we weren't trying to pick something difficult. There were a lot of problems behind the scenes. Once you become the producer, things can become a nightmare. I'd say it came out all right. It was really accessible, and short. We didn't jam the whole three or four hours down their throats. It wasn't as complex as other Hamlets but made up for that in clarity. Cinematically, I think it almost worked. Ultimately, Hamlet was OK, but a disappointment. I didn't have the depth. I don't think I had a grasp on the insanity and stuff. I was in my early 30s. But you can't get away with being much older than I was then.

Q: You seem to not care that much about criticism.

A: Well, you're not going to please everyone and critics by nature tend to be a little jaded. It must be very difficult to have to keep churning out critical assessments of artistic endeavors and really try to be fair. I think it would be an awful job and they must get sick and tired of it.

Q: You seem to be the most popular guy on this set. Has it been difficult to be the producer, imposing your will when things aren't going right?

A: Sometimes. You have to make decisions, and, no matter what you do, you're going to shit on somebody. You have to make hard choices and they're hard on other people. Your responsibility is to the production, even if you hurt people in the process. And it always comes down to that.

Q: Was there one example that stand out?

A: Payback is the primary example.

Q: You ended up parting company with the film's writer and director, Brian Helgeland, and making radical changes without him.

A: It was tough, and every opportunity was given for the film to be done by him. He didn't seem to want that. Ultimately, the responsibility was to the production. There were hard choices there.

Q: What prompted you to do your next film, What Women Want, in which you play a chauvinist who can suddenly read women's minds after an accident?

A: I wanted to do a comedy and it seemed funnier than a lot of things. And I really liked Nancy Meyers, the writer and director, and Helen Hunt, my costar.

Q: You're known for pranking your costars, like surprising former Halloween scream queen Jamie Lee Curtis by showing up at her door with a knife and a hockey mask on Forever Young, and giving a freeze-dried rat to Julia Roberts on Conspiracy Theory. Have you topped yourself on The Patriot?

A: Nah. I decided it's getting old.

Q: You've decided to mature?

A: I think so. Or I'm just getting slower..